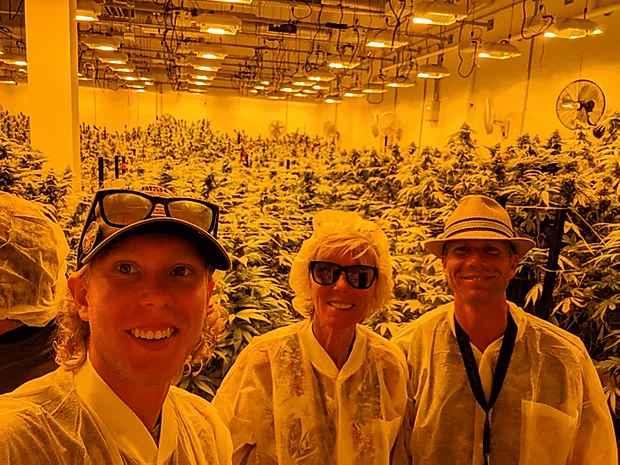 A NEBRASKA FARM EQUIPMENT DEALER WHO DID NOT RECEIVE A STATE LICENSE TO GROW HEMP UNDER A NEW LAW HAS SUED THE STATE DEPARTMENT OF AGRICULTURE AND ITS DIRECTOR.
Jacob Bish of Bish Enterprises in Giltner was not among the 10 producers who received a license in July to participate in a research program for the 2019 growing season. 
Bish was one of 176 applicants. The department randomly selected 10 applicants in this first year of the program made possible by a bill (LB657) passed this spring by the Nebraska Legislature and signed into law by Gov. Pete Ricketts. The regulatory framework for the industrial hemp program was developed by the Department of Agriculture and the Nebraska State Patrol.
Soon after the selection was made, Andrew Bish sent a letter to department Director Steve Wellman telling him it was putting him in an expensive situation to work outside the state, or risk running afoul of the law by testing his products inside the state.
"Bish Enterprises/Hemp Harvest Works is the only truly legitimate company in the state of Nebraska that actually performs hemp testing on a consistent basis," he told Wellman.
Failing to license his company is nonsensical at best, he said. It means Nebraska is losing money to surrounding, hemp-friendly states. 
Jacob Bish requested a challenge hearing with the department July 10 and was notified July 18 that he would not get one. On Aug. 2, he petitioned for a hearing and asked the department to select his application. 
In the complaint, Bish said he was a qualified applicant who met the requirements, and the department failed to properly select applications at random. That selection decision was arbitrary, capricious and unreasonable, said the petition, filed in Lancaster County District Court.
The department assigned each applicant a number based on the applicant's name in alphabetical order, then used an online random number generator to select the selection order of the numbers.In his application, Jacob Bish said he would plant, manage and harvest a variety of hemp seeds in the same manner and then measure the yield differences to see which worked best in the Nebraska environment. The research would also identify the stronger and more likely seed types that should be considered for the 2020 growing season. 
In his letter telling Bish he had not been selected, Wellman encouraged him to prepare for the next year's application process, which will be available to all qualified applicants. Details of the 2020 hemp license application process will be available on the agency's website: nda.nebraska.gov/hemp.
Bish sent a news release in June saying his family had planted two test plots of heirloom hemp in a field near Giltner. 
He argued that heirloom hemp — also known as feral hemp, wild hemp, or ditchweed — is exempted from the licensing requirements under the law.