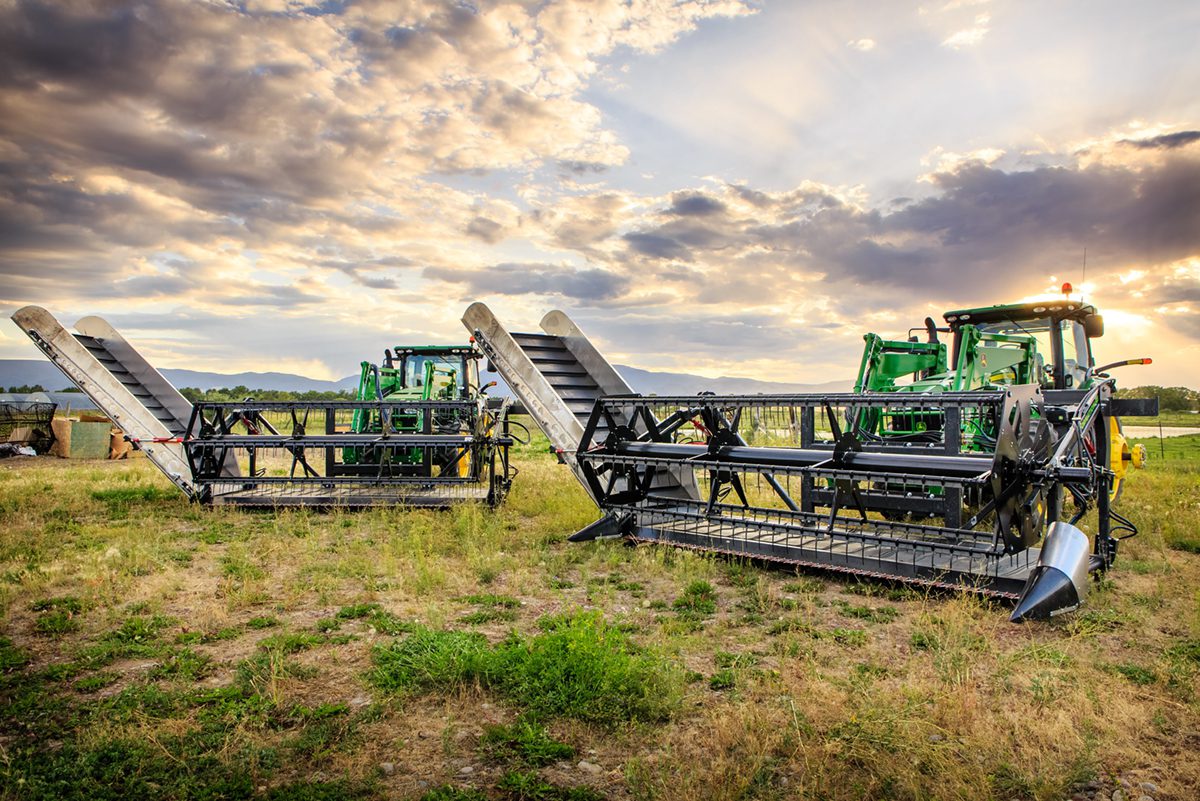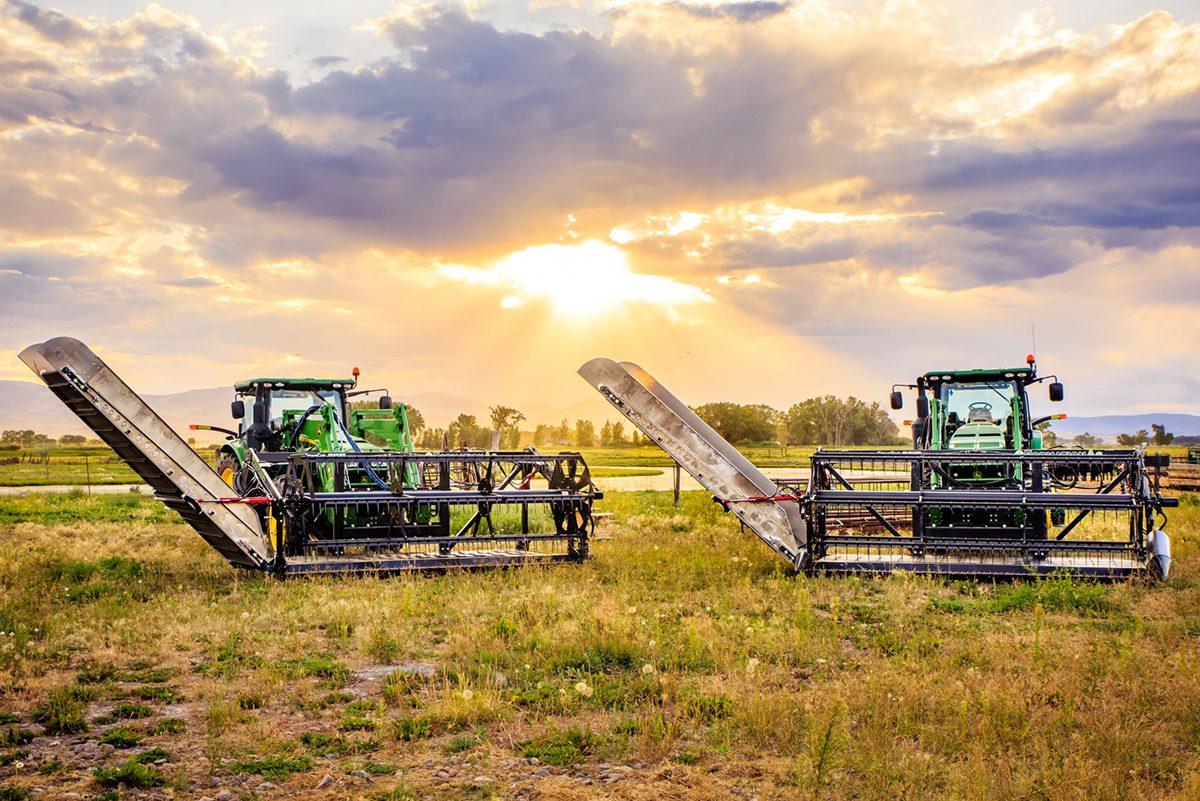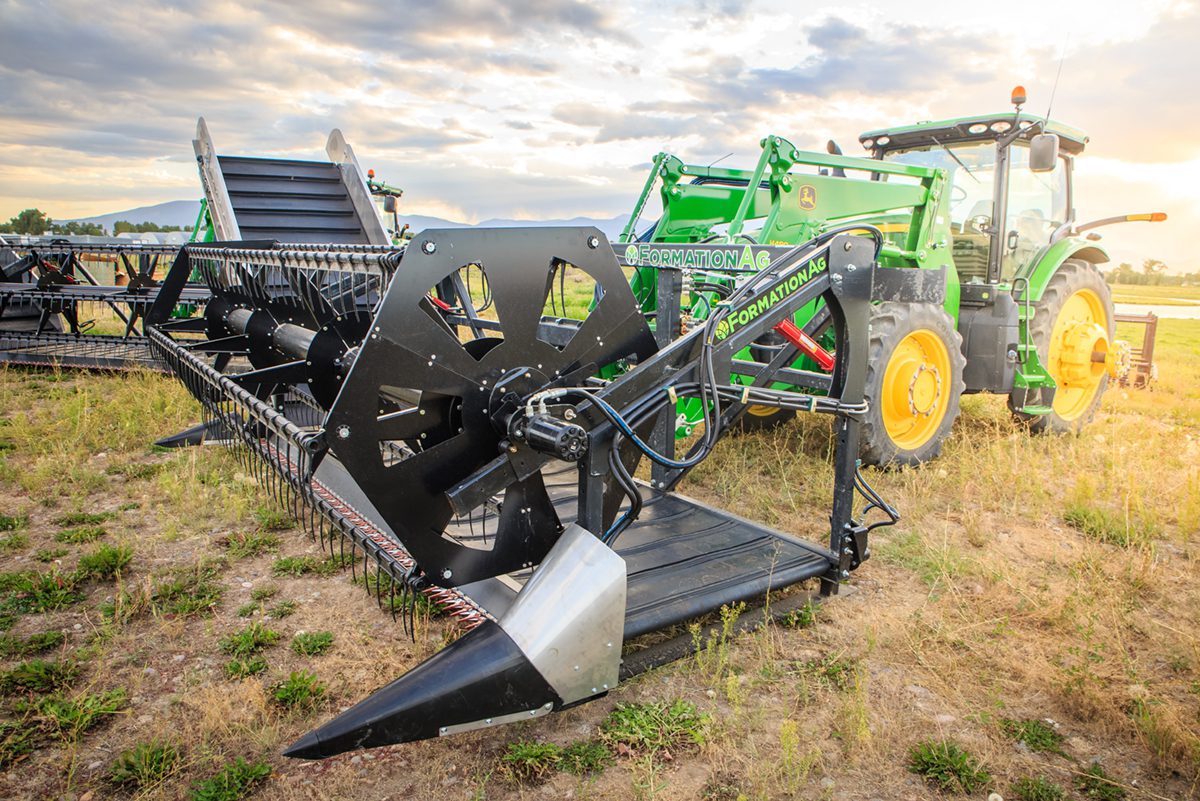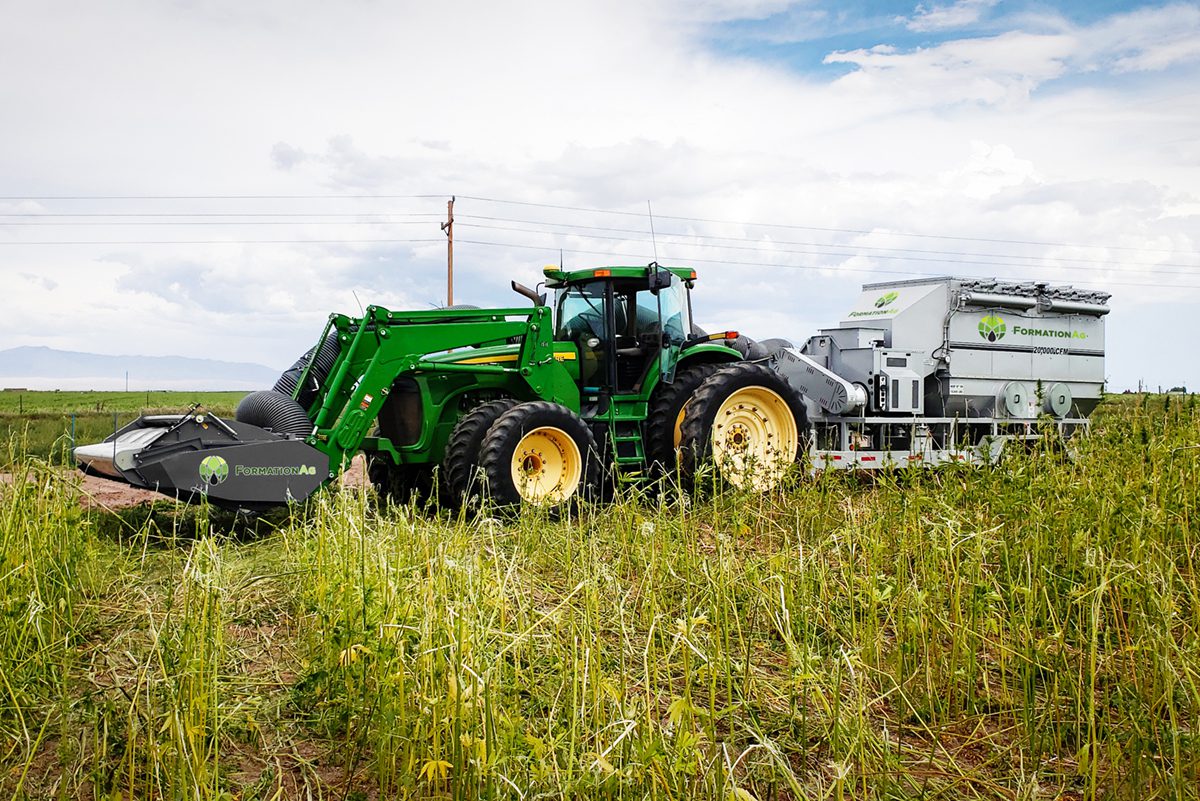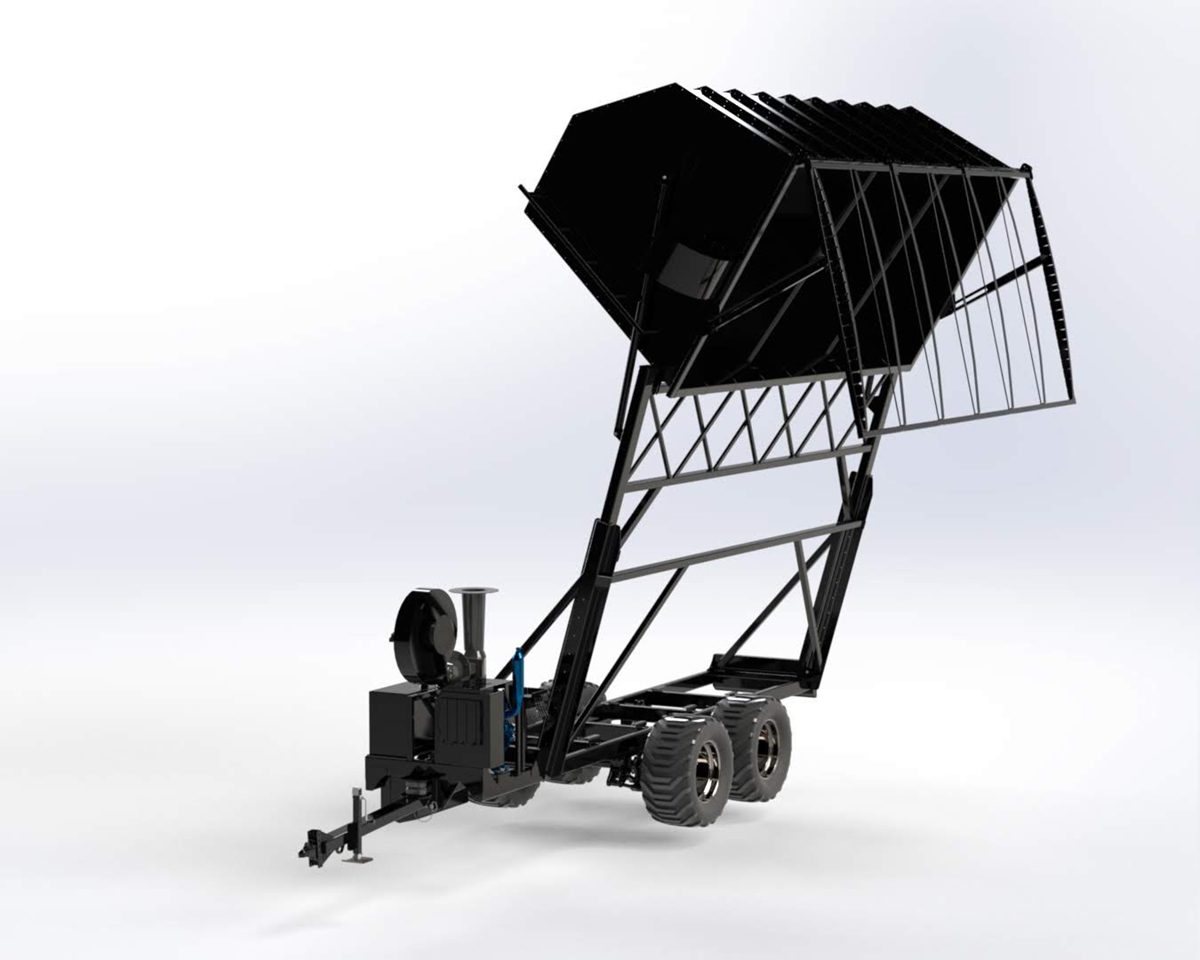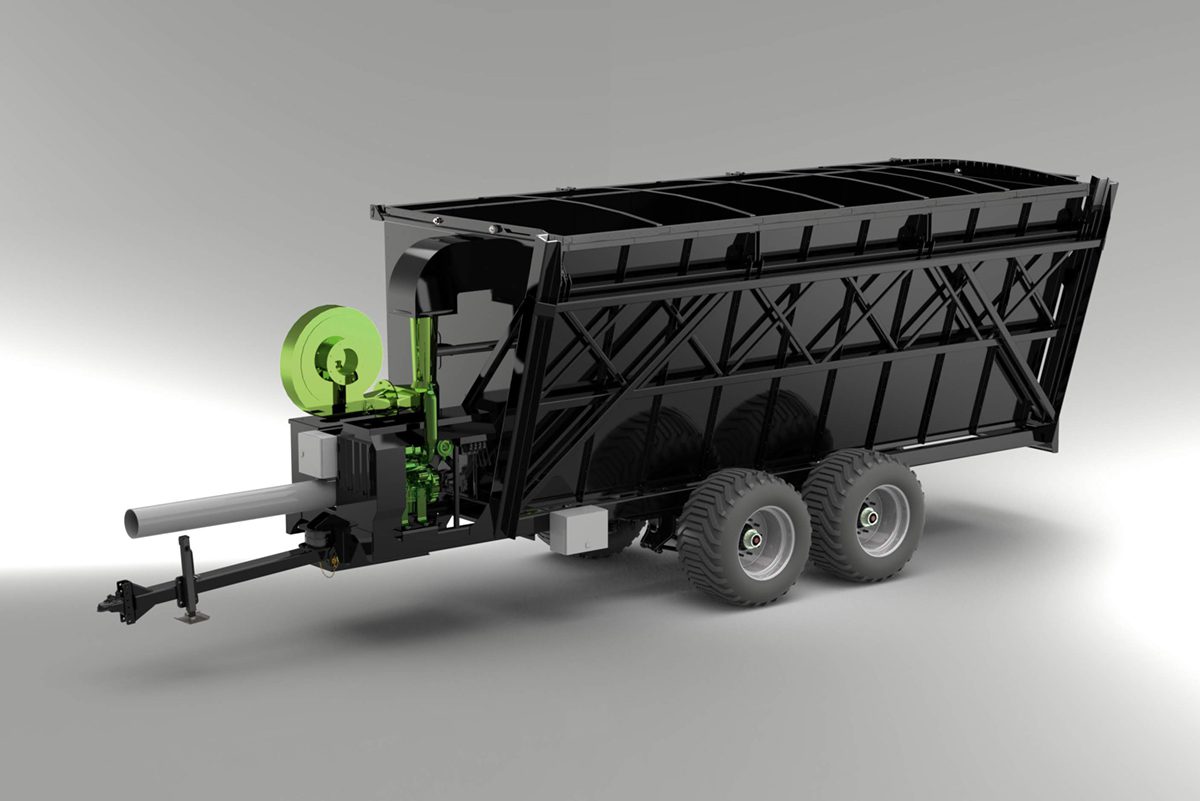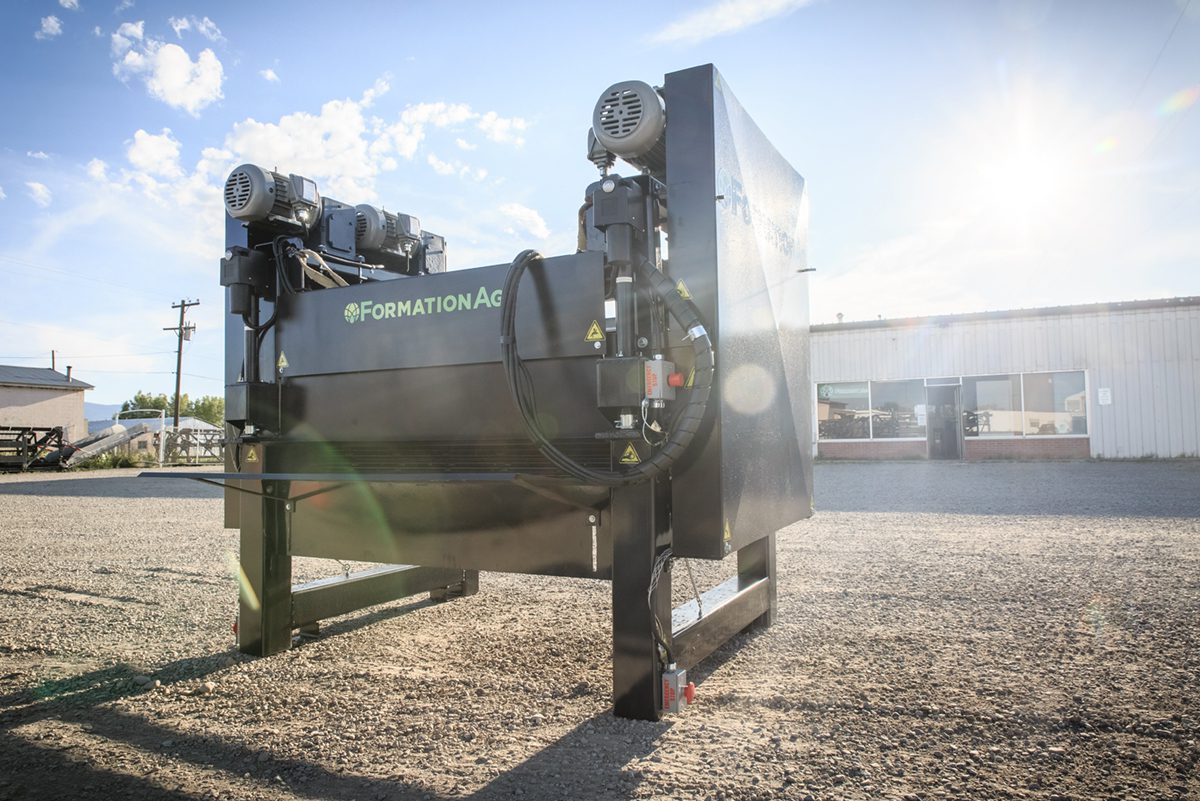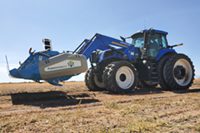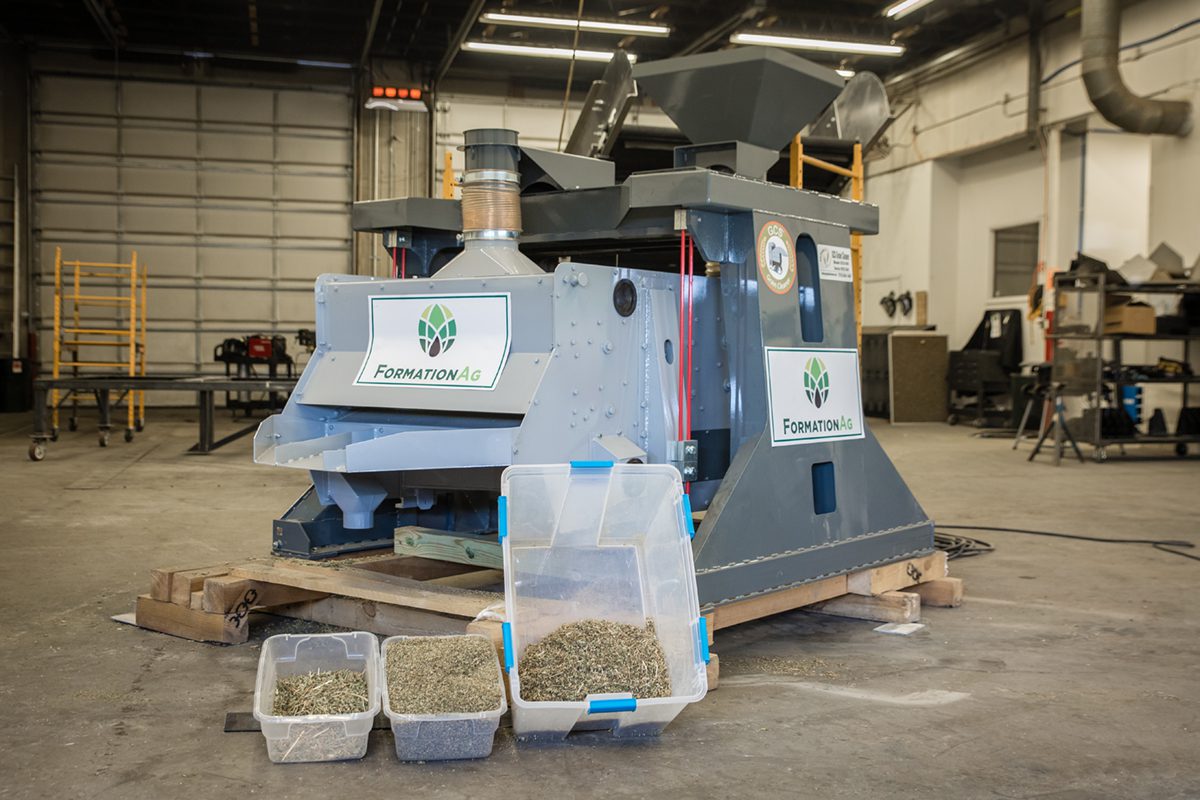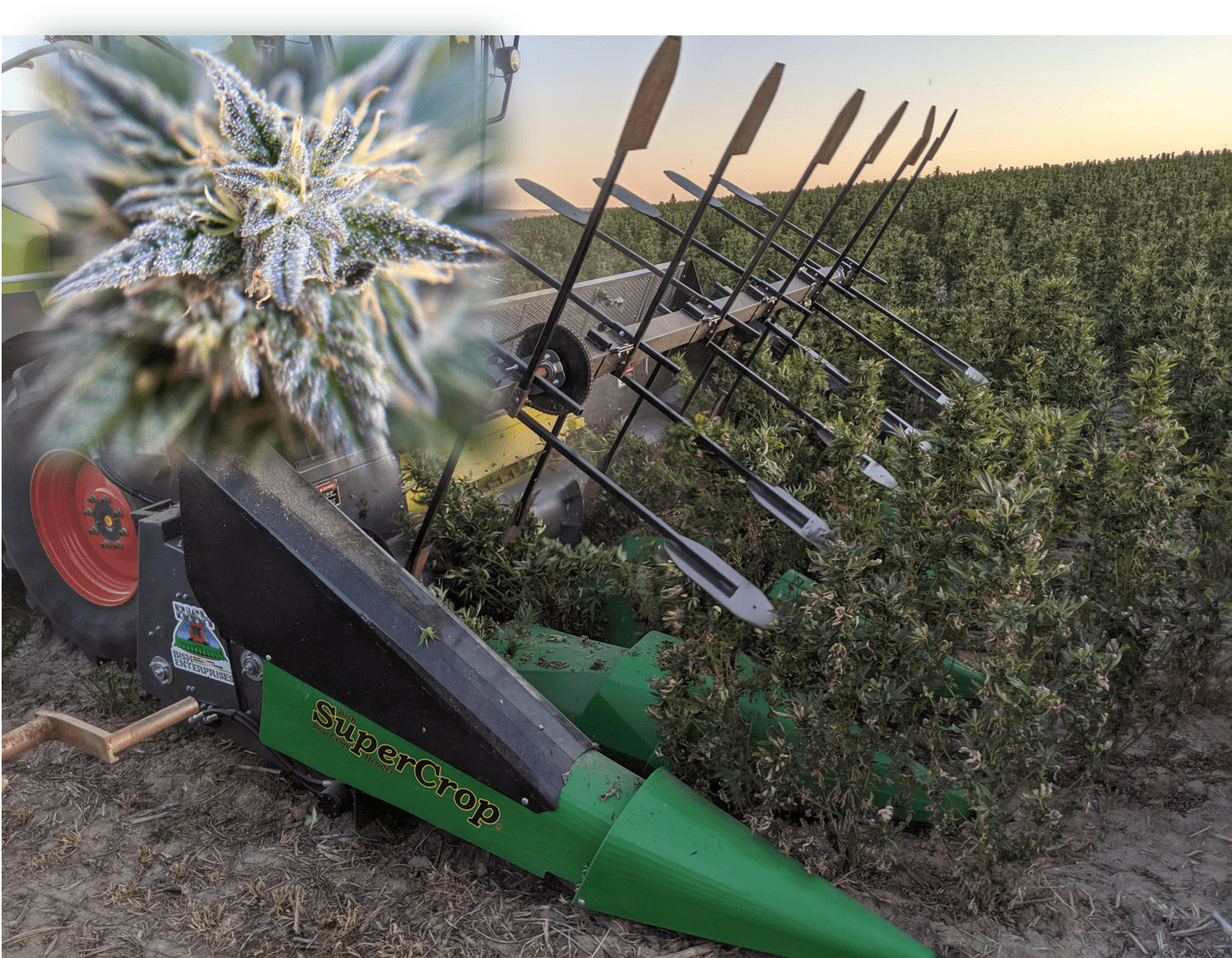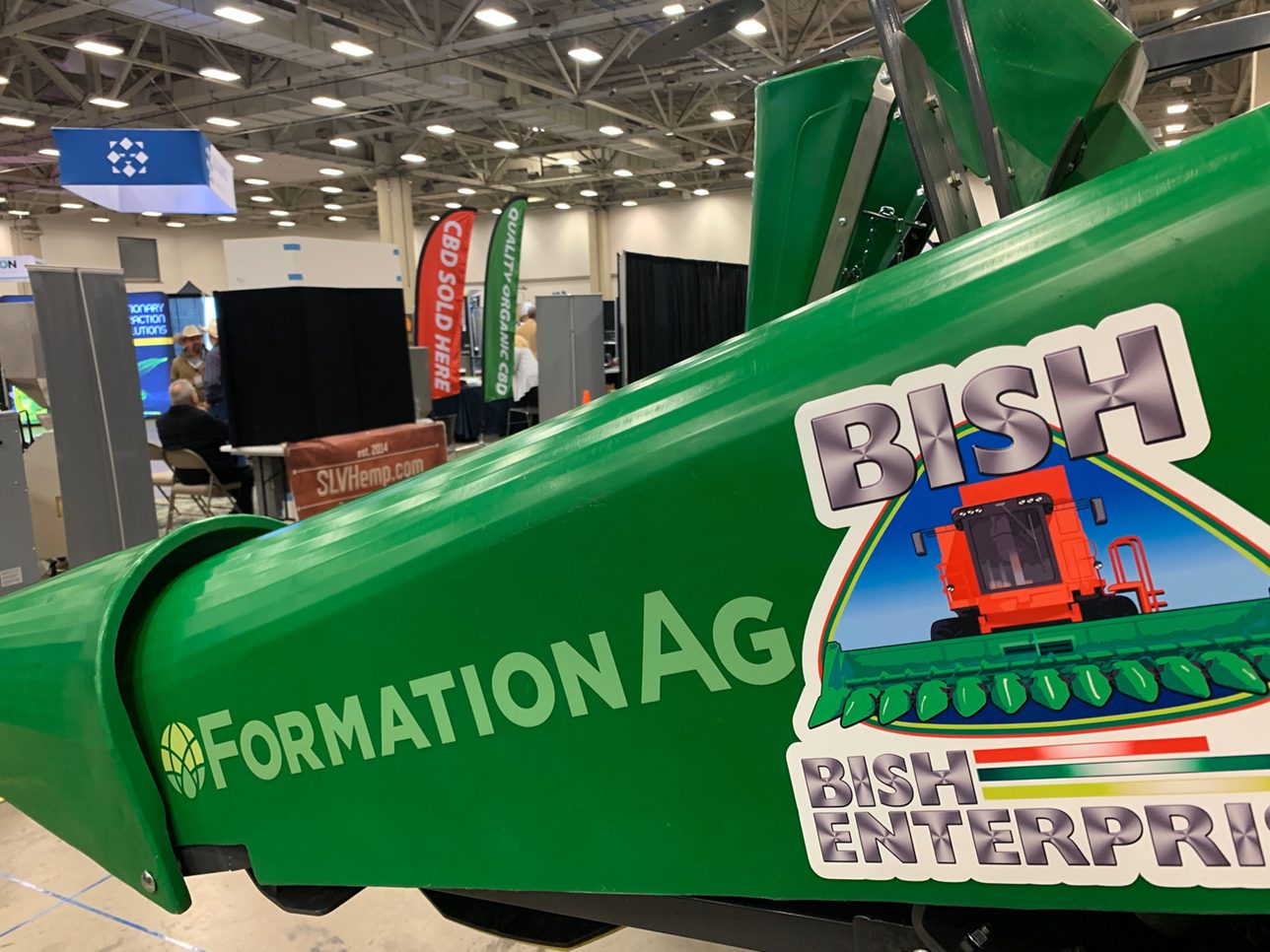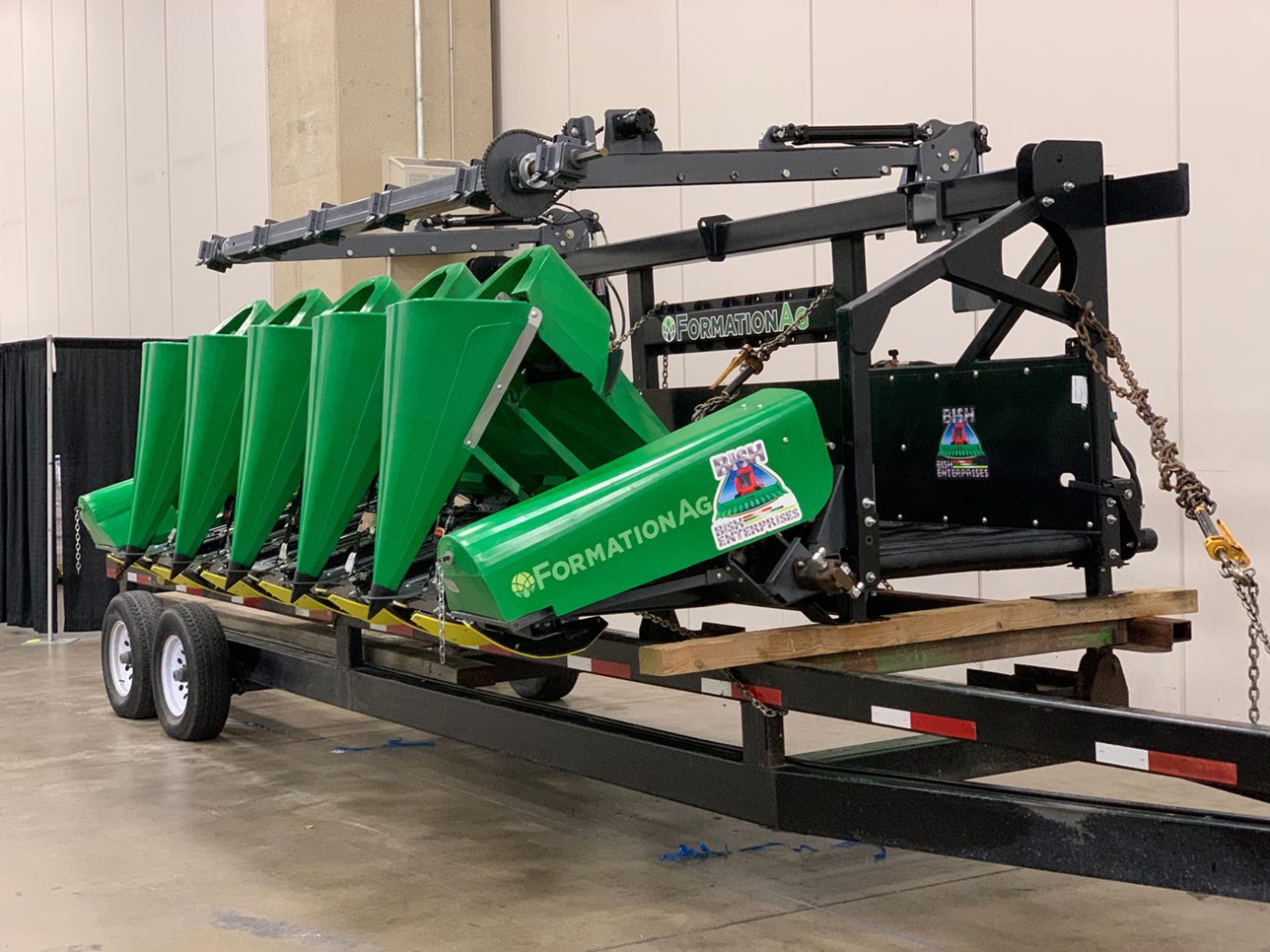 Propriety cutting and feeding mechanism reduces or eliminates the wrapping issues that many headers encounter.
Snoots lift branches to increase yield while leaving stalk
Easy to change sickle-section design allows you to swap cut to use a more aggressive section for hemp, allowing you to get more life out of your knife components
Backscreen reduces material loss, increasing bushel/acre yield
Custom row-spacing available from 20″ to 60″ or wider
Great for harvest & for flower production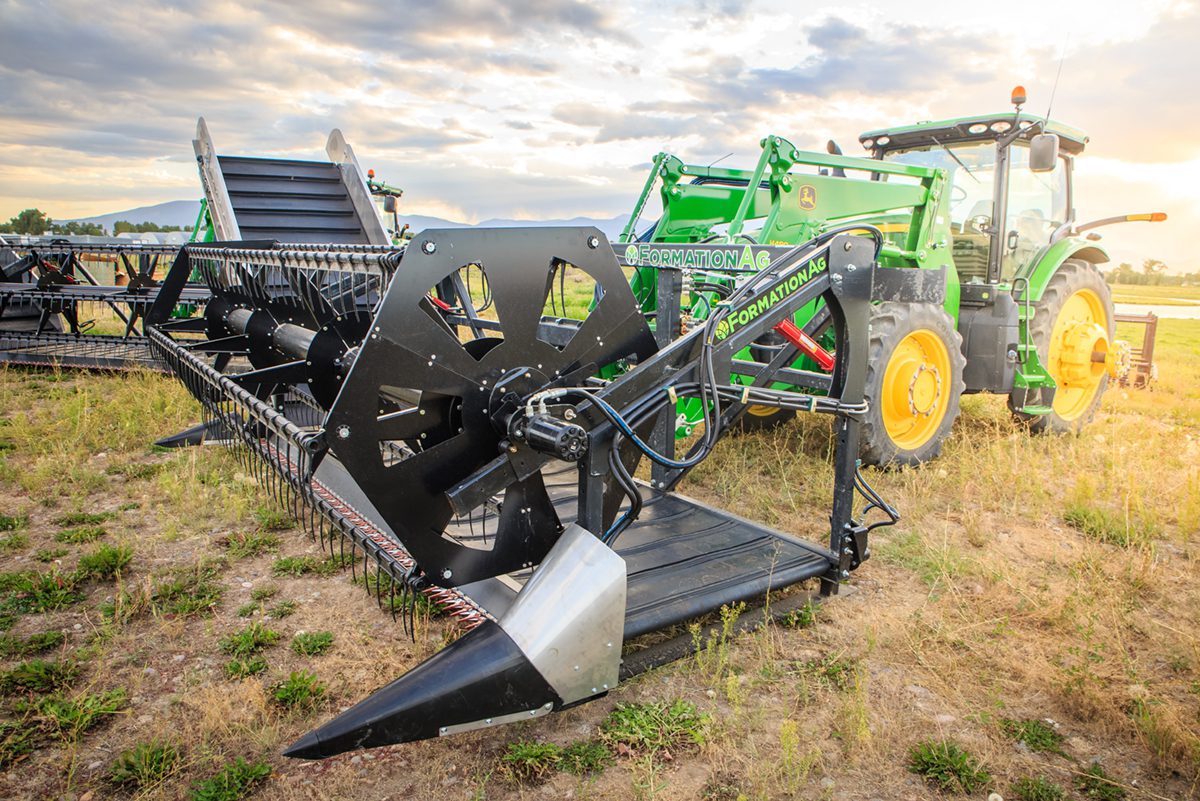 The CleanCut is designed for harvesting tough and fibrous crops while maintaining gentle handling of cut material. Cut material lands on an over-sized draper conveyor and conveyed to right side of the header.
Cut plants are conveyed into an offload conveyor and into a truck or cart driving alongside the harvester. The offload conveyor can easily be detached for windrowing plants alongside the cutting path.
Built with over-sized reels and conveyors, the CleanCut resists wrapping of tall plants and fiber. Catch-points and other potential wrapping points are minimized in the design of the cutter and framing.
The CleanCut can be mounted to already existing equipment and loader arms. Mounting brackets and other components can be designed for a variety of already existing equipment 150 HP or more and PTO driven hydraulics can be included when hydraulic capacities of the equipment do not meet the CleanCut requirements.
Hydraulics for belting, cutting blades, reel speeds, and offloading conveyor angle are controlled in-cab for on the fly adjustments.
All mounting is designed with quick releases. CleanCut headers can be attached or detached in 30 minutes.
Great for harvest & for flower production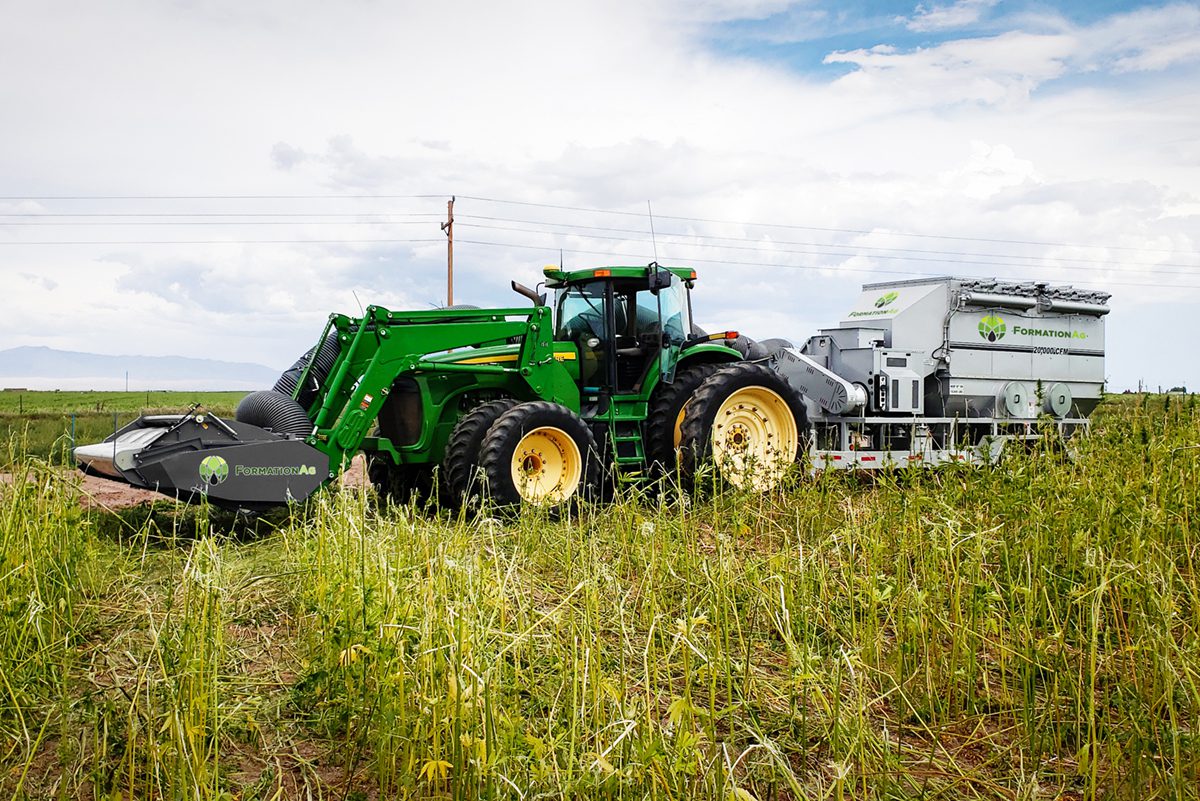 The CleanStrip is designed to harvest only the buds while leaving the stalks in the field.
Collection of the harvested buds can either be collected in Formation Ag's GrassHopper cart, or conveyed directly into a truck driving alongside the harvester.
Collection of only the buds allows for easier processing of the material before sending to processing. By leaving the stems in the field, drying efficiency can be greatly increased and waste material going into extraction is minimized.
The CleanStrip will be available in several sizes and can allow for harvesting at speeds of up to 8 acres per hour (depending on planting method, plant size and shape, moisture content, etc.)
Great for harvest & for flower production
Formation Ag's Fiber Track decorticators are in continuous development. Each model is built with our newest design features, and customized to each crop's needs.
Interchangeable rollers and breakers are individually driven and have individually selected tooth profiles.
Our decorticator capacity exceeds 1 ton/hour, can handle un-oriented material and whole bales. Built with your budget in mind, the Fiber Track line comes with options for customizing your decorticator to your specific needs.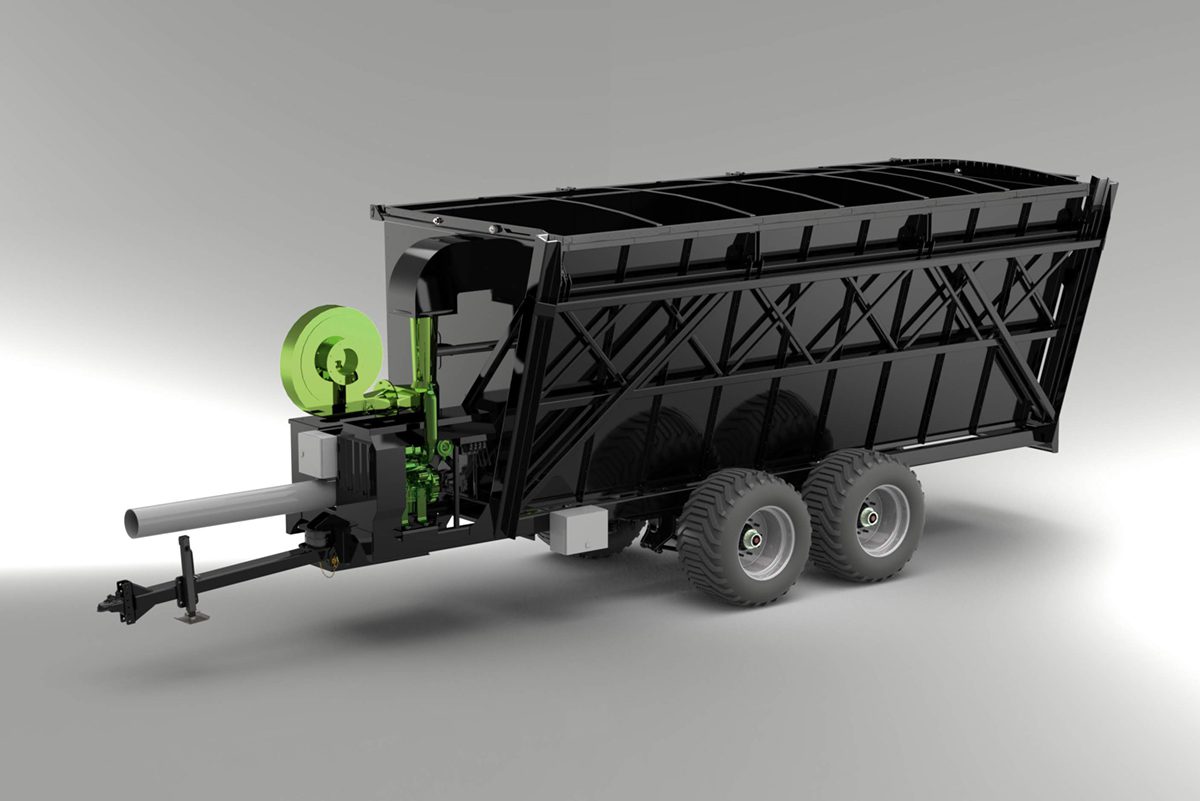 The Grasshopper is designed to collect additional material that would be lost during harvest using a combine.
Specifically designed for hemp, the Grasshopper collects
additional leaf and plant material that can be used for animal feed in addition to grain. It can also be used with other crops for additional animal feed collection, weed control, or removal of additional plant material from the field.
A large capacity reduces the frequency of unloading, and over-sized belts prevent wrapping of fibrous material. The live bottom floor prevents piling up of material in a single location and provides access to the cart's full capacity when loading.
Unloading the cart can be done directly into a truck waiting field-side, or onto the ground in a central location for later transport, drying, or destruction.
Formation Ag engineers and fabricates equipment solutions for harvesting and processing custom and upcoming crops. We work with our farmers to develop cost-effective and cutting-edge technology to make crops such as hemp possible at an industrial scale. Plant, Grow, Harvest, and Process more with equipment from Formation Ag!