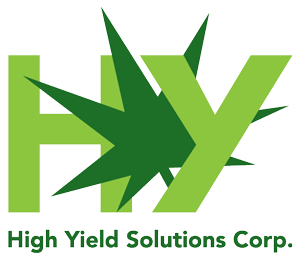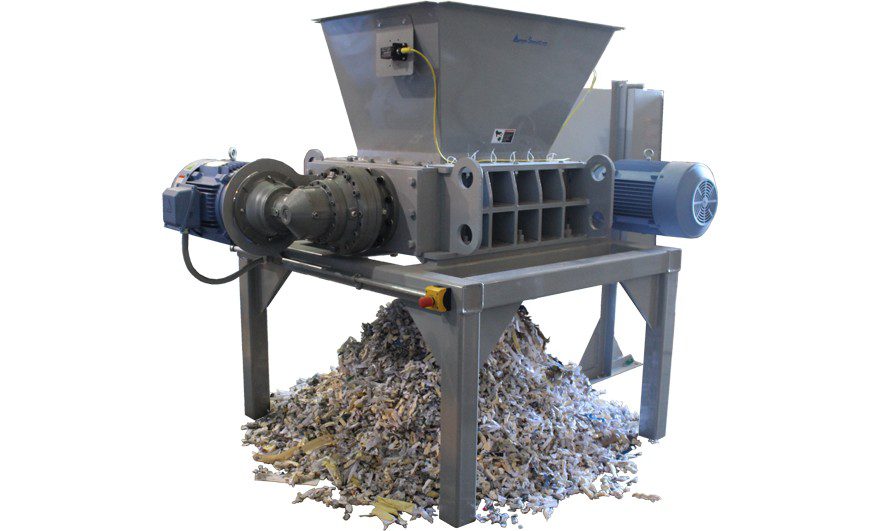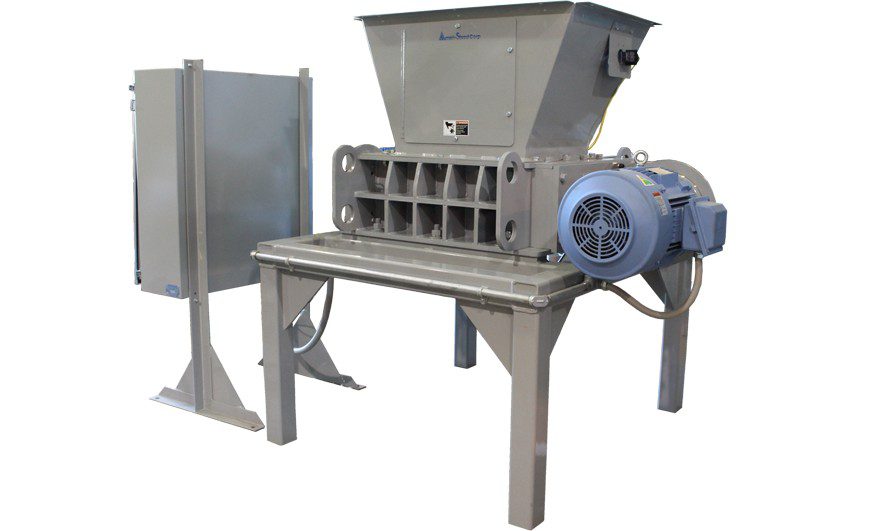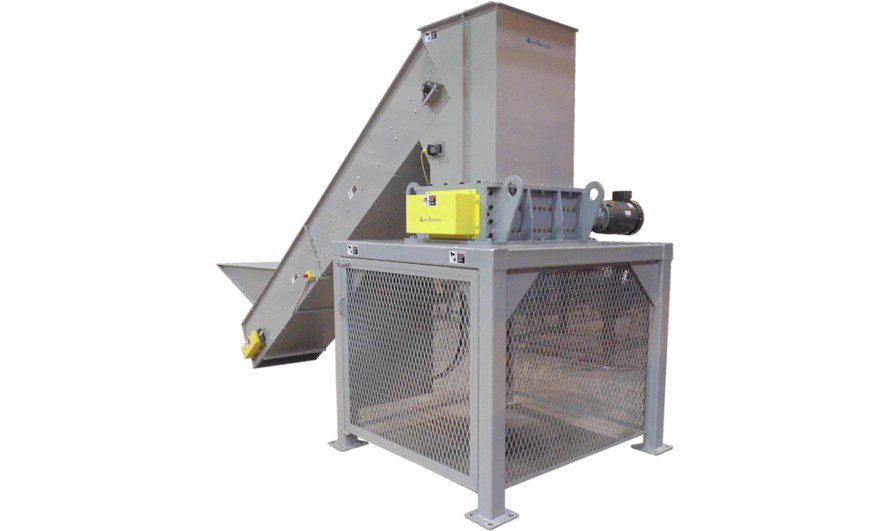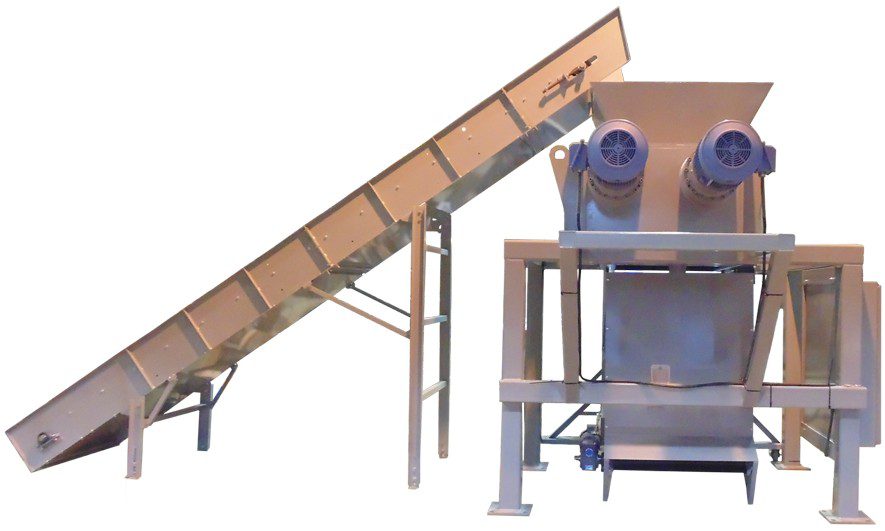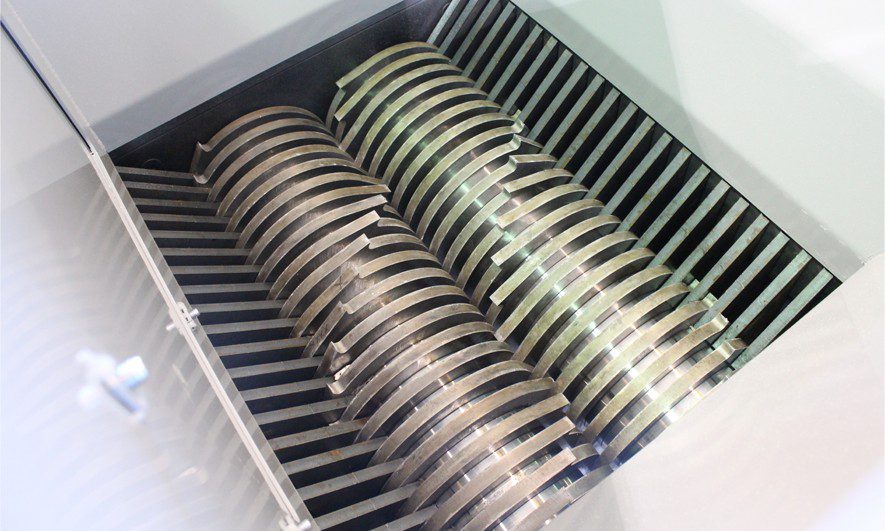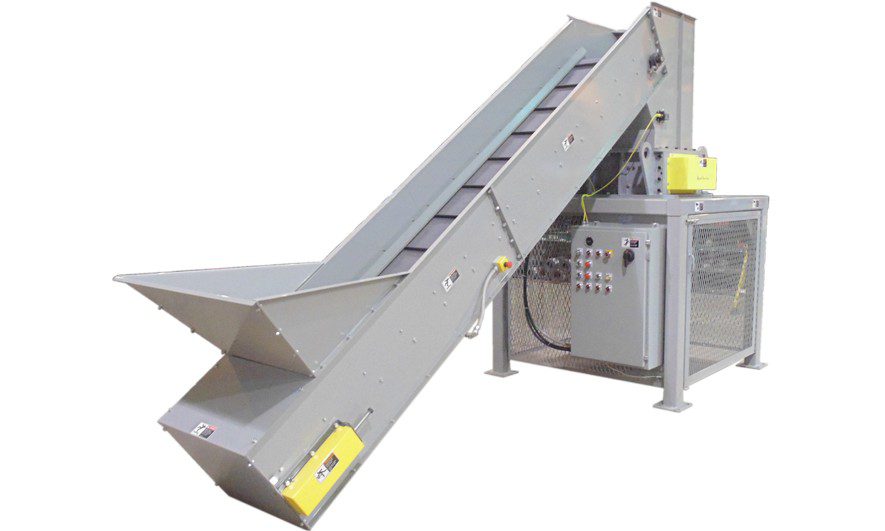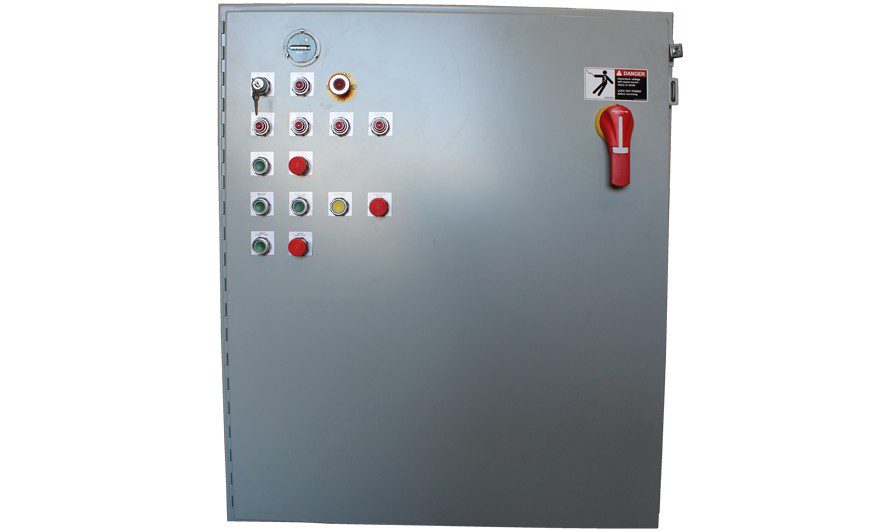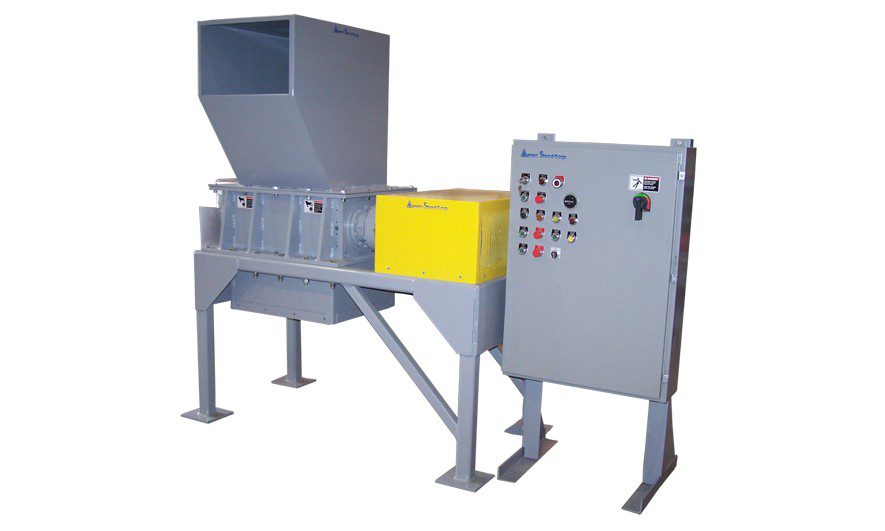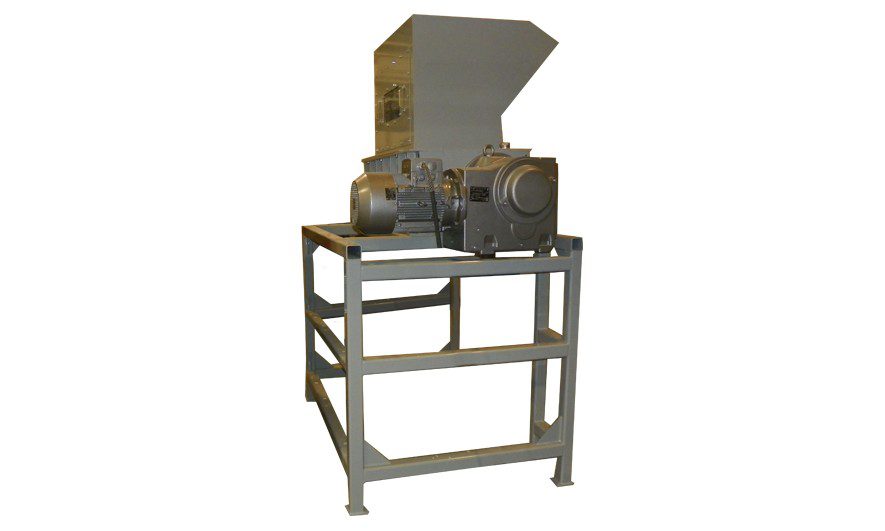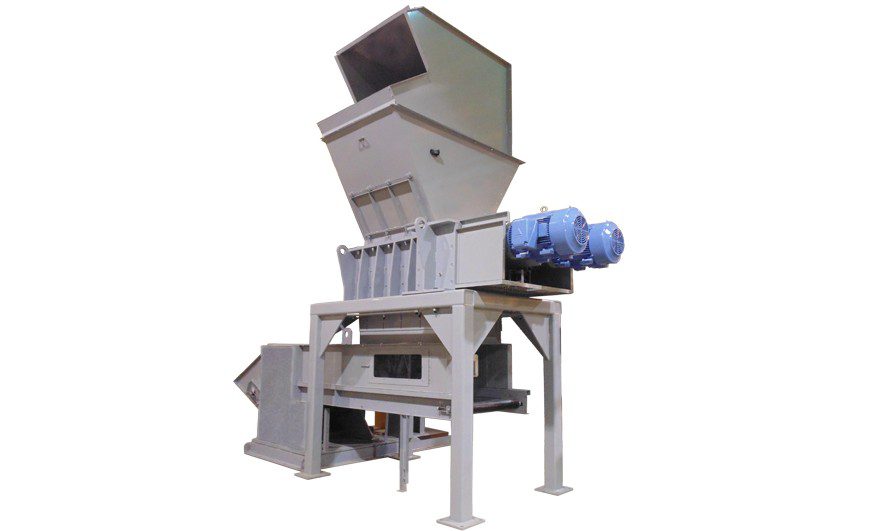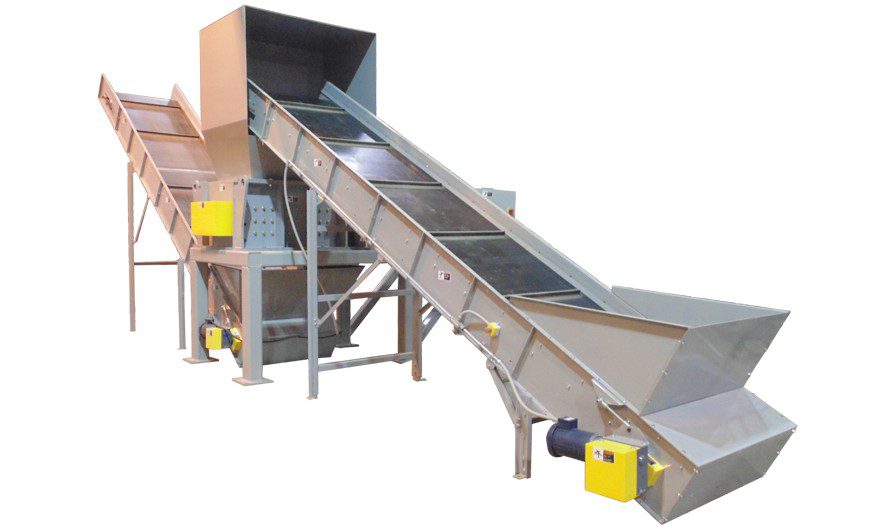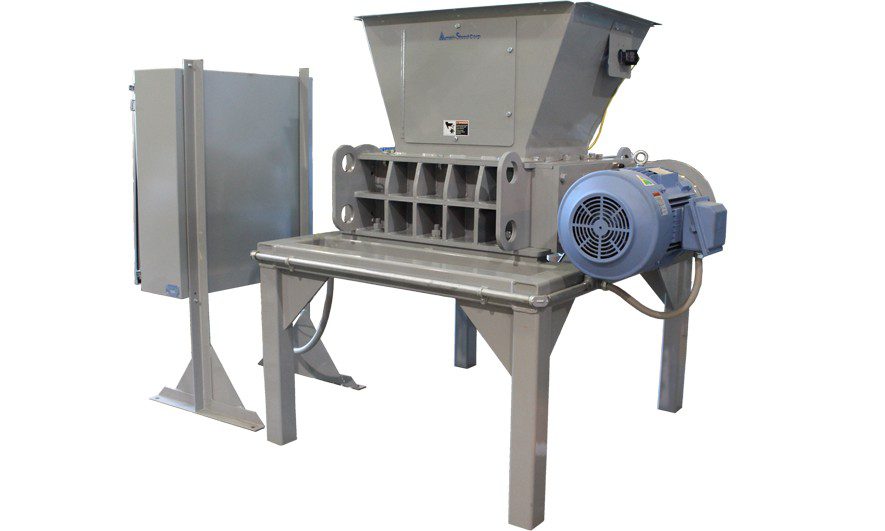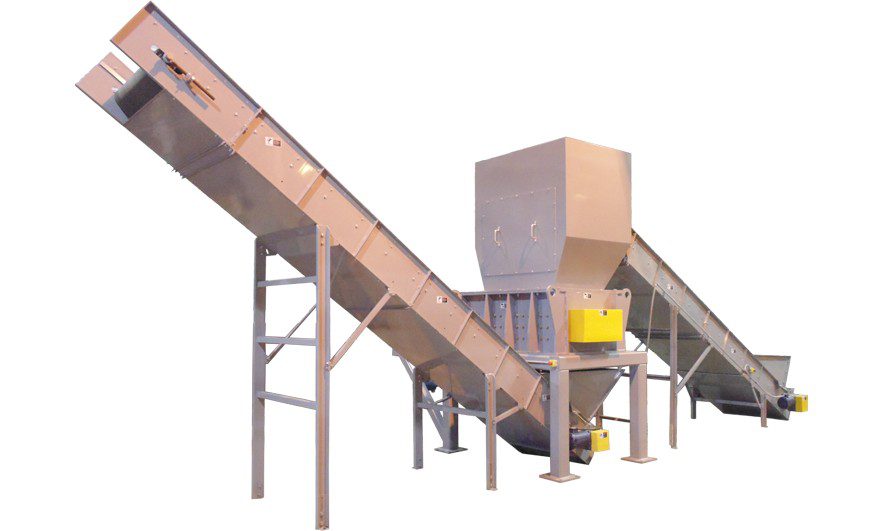 Medical Plant Waste Shredder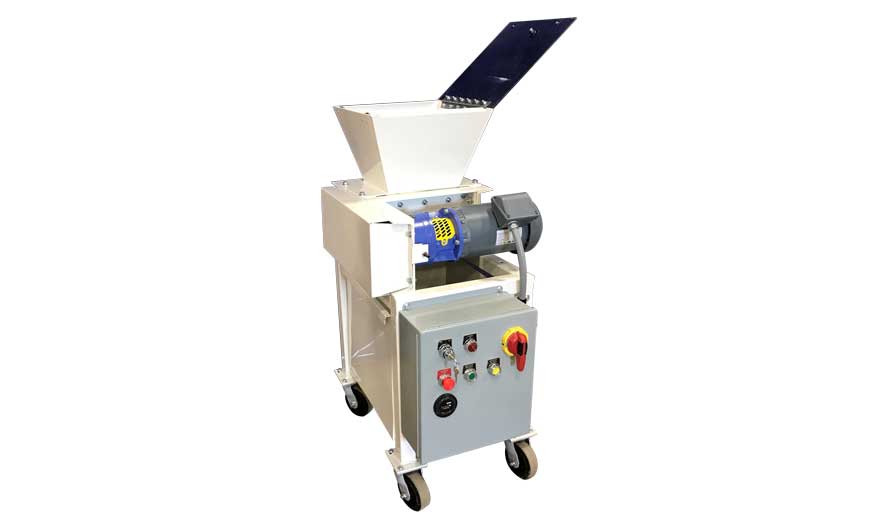 – Cannabis Shredding Solution –
Medical Plant Waste Shredders efficiently shred medicinal cannabis plants, medical plant root balls, medicine plant stems, medical plant stalks, and hemp plant waste.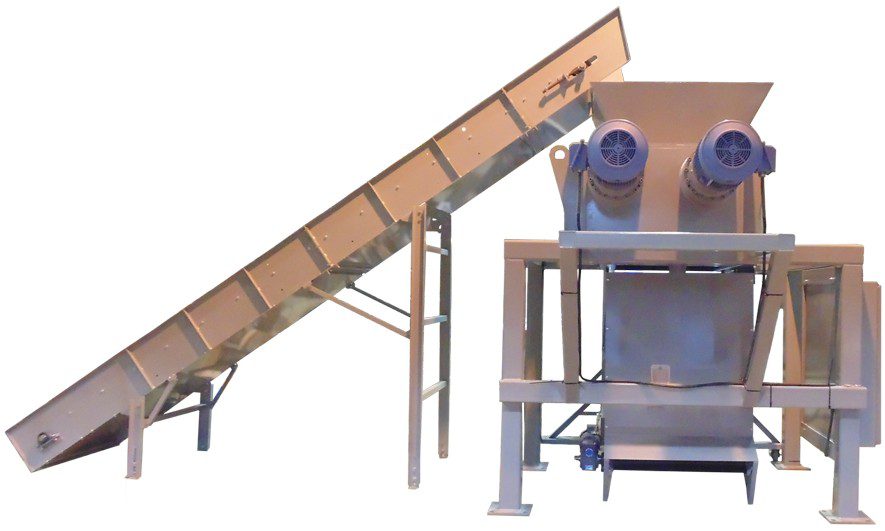 Dual Shaft Shredders DS-22060 & DS-22100 are high torque, low speed, industrial shredders that efficiently shred a wide range of materials. They result in less downtime, noise and dust emission than high-speed two-shaft shredders. Designed for your specific application, everything from the cutter profile to the system layout is carefully considered to ensure you obtain the shred size and throughput you require.
Dual Shaft Shredders DS-22060 & DS-22100 protect the bearings from contaminants through the use of false walls and seals. These dual shaft shredders include individual cleaning fingers that reduce wrapping and material packing between the cutters while being easy to remove and adjust. Auto shaft reversal improves online reliability by reorienting material, preventing overfeeding and protecting against damage from foreign objects.
Dual Shaft Shredders DS-22060 & DS-22100 model numbers refer to each shredder's details. The first digit is the number of shafts, the second digit is the number of motors and the last three digits designate the horsepower.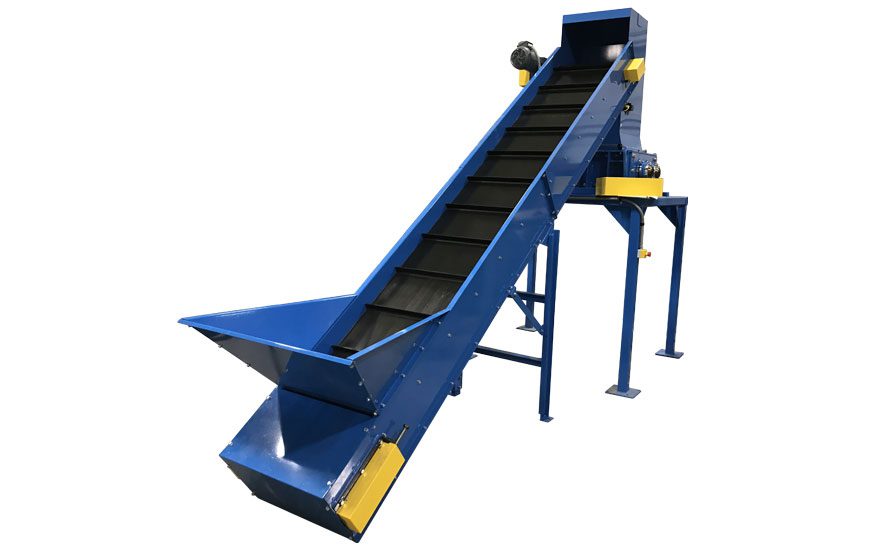 Dual Shaft Shredders are ideal for a variety of destruction and primary size reduction needs. These shredders are often used in document, electronic media, and product destruction as well as pre-shredding tissue, wood scrap, tires, counterfeit goods, household products and automotive parts for further processing. This line of shredders offers a variety of cutter configurations to process materials while avoiding jams to offer high continuous throughput.
FEATURES
Low speed high torque, in-line planetary drives for maximum transfer of torque to cutters
Auto shaft reversal improves reliability by preventing overfeeding and damage from non shred-able objects
Bearing protection prevents shredded contaminants from reaching the bearings
Custom cutter configurations
Individual cleaning fingers
Custom in-feed hoppers
Built to order for a seamless fit in your system
Auto reversing PLC driven controls
UL/CSA rated panels are also available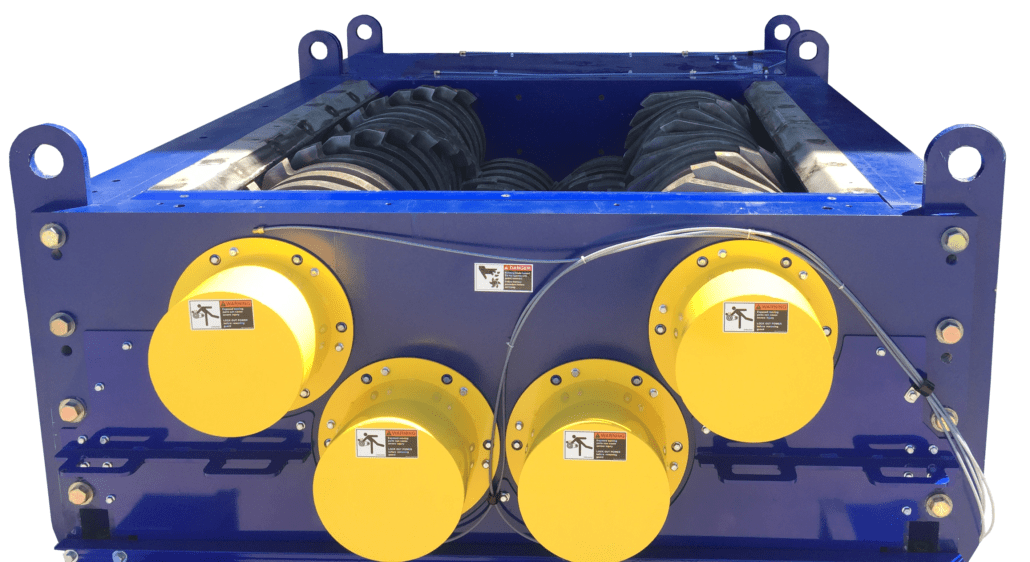 Quad Shaft Shredders are built for durability and performance. This line of shredders is ideal for e-waste and size reduction applications when further downstream separation is required. The sizing screen located below the cutters provides a more consistent output particle compared to other shredder types.
FEATURES
Horsepower from 50 to 400 HP
2 in-line planetary drives for maximum transfer of torque to cutters
Custom cutter configurations
Custom in-feed hoppers
Custom sizing screens
Fully welded gear housing
Hardened alloy shafts
Structural steel stands to suit your application needs
Auto reversing PLC driven controls
UL/CSA rated panels are also available