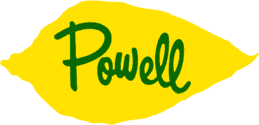 Harvest Whole Plants to Pick the Buds!
This harvester is a tractor 3-point hitch mounted harvester designed to cut the stalk at near ground level, orient the stalk perpendicular to the direction of travel, and positively convey it by special "gripper" chain to a wagon or trailer which is pulled alongside the harvester. The self-contained hydraulic system is powered by the PTO of the tractor carrying the harvester.
MarCo Manufacturing Company, LLC was chartered in the winter of 1999-2000 in Bennettsville, South Carolina.  The organization is committed to providing superior technology for growing, harvesting, handling and curing high-quality US grown tobacco.  The founder, president and CEO of MarCo Manufacturing Company is Tom Pharr, who established a reputation for integrity and innovation during a distinguished 25-year career at Powell Manufacturing Company, concluding that career with 8 years as its president.  In 2009, Mr. Pharr was honored by NC State University as a Tobacco Great for his career-long commitment to the advancement of tobacco mechanization. 
MarCo began life as a manufacturer and supplier of high quality heat exchangers for flue-cured growers.  This work was done in conjunction with Vencon-Varsos, a leading Greek company specializing in flue-cured tobacco mechanization equipment.  Vencon-Varsos, under the trade name Ventobacco, continues as an exclusive partner with MarCo.  
During the next few years, MarCo added many items for the flu-cured growers, specializing in equipment and service parts for curing, including designing and manufacturing a state-of-the-art curing barn in 2002.    
In the Spring of 2005, MarCo purchased the name and intellectual property of Powell Manufacturing Company, which had ceased operation in 2003.  Subsequent to that purchase, MarCo has produced three different burley tobacco harvesters, based on Powell's proven design, and markets them under the Powell name.  
In 2008, MarCo introduced an extensive line of service parts for Powell Generation III and Generation IV flue-cured harvesters and started work on developing an all new, state-of-the-art self-propelled flue-cured tobacco harvester.  
In 2009, MarCo solidified the design of the new Powell 6360, Generation VI harvester and began production of three machines, one of which was to be sold and operated during the full 2010 harvest season.  Due to the physical size of this machine and the limited size of their current facility, MarCo purchased a four acre tract of land in Bennettsville which already had a large, open span, high eave height metal building, a good sized metal storage building and an office building for the engineering group.  Assembly work began at this new facility in August of 2009.  
In March of 2010, all personnel and operations were moved to the new facility.  Work on the 6360 harvester was completed in June and the machine was delivered to a large tobacco farming operation in Georgia.  MarCo engineers and production personnel worked with the grower during the 2010 season to make updates and to correct minor problems with the harvester.  The machine was a big success.  We now look forward to continued improvements to the Powell 6360, to expanding and improving existing product lines, and to developing new products for tobacco mechanization.  
In January 2017, MarCo was contacted about using the Powell 6027 burley tobacco harvester for harvesting Industrial CBD hemp, and subsequently sold several machines for the 2017 crop.  Enough changes were made to the 6027 burley harvester to adapt it for hemp that the model number was changed to 6031 hemp harvester.  Work on better adapting that machine for hemp harvesting was started and more machines were sold.  Subsequent work on additional hemp harvesting machines continues.  With the growing interest in industrial hemp production in the USA, MarCo, under the Powell banner, will dedicate the same search for excellence in hemp equipment as we have for tobacco equipment.