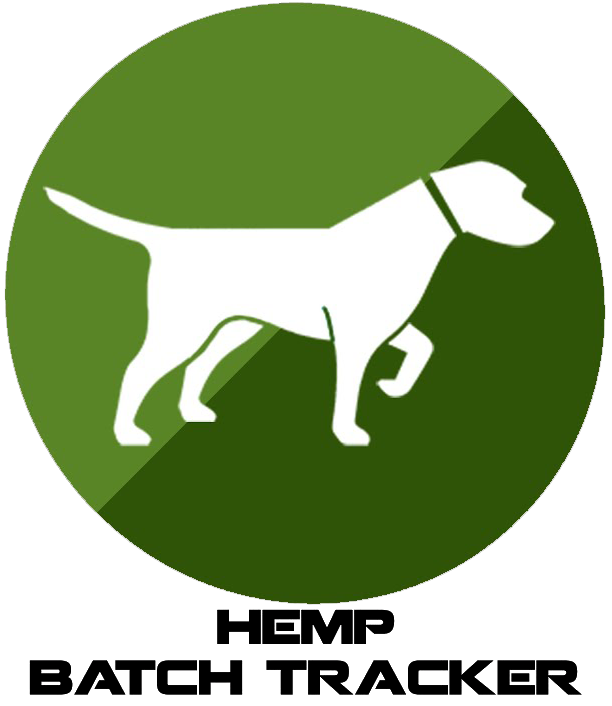 OUR STORY
It all began with a Data Science consulting company in Omaha NE. Contemporary Analysis got a phone call from a previous client on the Fortune 500 list. (name withheld due to non-disclosure agreement) They had just acquired a large group of co-manufacturing plants. The food industry has a lot of protocol and procedure in place to meet with regulations. Our client had a large problem surface during the acquisition. These co-manufacturing plants were making their products, as well as other companies' products. For liability reasons, they cannot mix data sets. Easy fix right? They contacted their enterprise-level batch tracking software company and told them the situation. They were told they needed a 6 figure license per facility. This "easy fix" became a multi-million dollar problem fast.
The internal team was contacted and brought up to speed on the situation. They also had a large price tag and a delay in production as they were working through a backlog. It was then our client contacted CAN and asked for our help. Before we got started we contacted other producers. This was a problem for not only them but for other companies as well. Nathan Watson (http://www.hempbatchtracker.com/our-team), President of Contemporary Analysis (http://www.canworksmart.com), had an idea. We would build the tracking software for them, but we (CAN) would retain the intellectual property (IP). In exchange for taking on the project, our client agreed to be the first client on the new solution. It was at this time CAN brought on Justin Trowbridge (http://www.hempbatchtracker.com/our-team) to be the Business Development Officer. As Justin developed the marketing pieces for Inventory Batch Tracker (http://www.inventorybatchtracker.com) he started running through use cases. In that process, he remembered a conversation with a friend and client about a nightmare situation involving CBD and Fentanyl contamination in Mississippi.
The whole nightmare could have been avoided with a batch recall, but there wasn't one in place. From there the team at CAN went to work in much the same way they validated the idea for Inventory Batch Tracker (http://www.inventorybatchtracker.com). It turns out there was no tracking solution for Hemp so they were pioneers. After validating the original solution could be adapted with Gordon Summers (http://www.hempbatchtracker.com/our-team), Lead Data Scientist for CAN, they set out to build Hemp Batch Tracker. The team quickly realized they were on to something as they talked to industry professionals. Almost every time they turned a corner they found another person who agreed this was the bottleneck in Hemp. Hemp Batch Tracker was built from day one to service the needs of the hemp producers as well as states to work with hemp long term.
What is Hemp Batch Tracker & is it essential to your business?
We are an advocate for hemp producers.
A voice of reason for legislators.
A repository of data for the success of everyone in the hemp industry.
What subscription do you need from Hemp Batch Tracker?
We based our licenses on how you use our system.
​

License Types
FARMERS/GROWERS
PROCESSORS
STATE & LAW ENFORCEMENT
VIEWER LICENSE
MANUFACTURING ADD-ON
ENTERPRISE LICENSE
LAB/TESTING LICENSE
Below you'll find different segments of the hemp industry. When we built Hemp Batch Tracker we realized there are just as many business models as there are uses for hemp. To help make everyone's life a little easier, we tried to make our licenses make as much sense as possible. Everything is based on what you would need to do on the system. At the same time, we realized the need to have a "spot check" of the data. These portals allow these select users the ability to see only the information they need, and nothing else. This allows quick insight without slowing down the process.
If you're a licensed hemp farmer you'll need a single license from us. With that you'll get a single log on to protect your information. The subscription fee is based on the number of acres you're licensed to grow through your state(s).
If you're processing hemp, either your hemp or the hemp of others, you'll need a processing license.
The main difference between the farming license and the processing license is how you deploy the solution.
Each of your suppliers will need farmer licenses. The subscription cost is based on the total number of licensed acres being processed. The cost of that subscription can be absorbed by the processor or passed onto the farmer.
As a processor the hemp you are selling will be worth more if it is tracked across all of your suppliers.
As a manufacturer in the hemp space you'll need a manufacturing license as well as a viewer license.
The viewer license gives you access to the hemp products chain of custody before they hit your shipping and receiving. This information is available for recalls and any requests to verify its authenticity.
The manufacturing license gives you the ability to track the hemp as well as other ingredients through your process. Because they are working off the same system they are able to dovetail into one another quickly and easily.
*If your manufacturing process does not need the THC content or chain of custody you may not need the viewer license. Example: Hemp textiles using hemp fiber.
Hemp is an industry where people are representing multiple stages of production and resale.
Not to worry, with Hemp Batch Tracker you will only need the license that applies to the highest function of your business model.
The system builds off the farm level tracking and additional features are built off the previous systems. If you represent multiple layers of production you can cleanly separate the layers for better tracking.
Contact Us to verify what level you would need to operate your business on our platform.
Even though Hemp is federally legal we recognized the need for Law Enforcement to have access.
Typically Law Enforcement will encounter hemp in transit. The faster they can identify legal hemp vs (potentially) illegal marijuana the less dangerous for all. After all…The threat of a lurking criminal element protecting their shipment is non-existent for legal hemp.
If you are a Law Enforcement Agency you are able to get a view only license. This is designed to work in the field and can be referenced from any internet connected phone.
Our users data is their most valuable asset with hemp production. Accurately tracking compliance helps keep them out of court and/or jail. The field view for Law Enforcement is a spot check through a trusted (disinterested) third party.
In the event of an arrest and legal prosecution the normal channels of serving a subpoena will need to be followed. Hemp Batch Tracker will help expedite that process and comply with any and all legal requests from law enforcement.
Contact Us through to learn more about the Law Enforcement portal.
Hemp Batch Tracker was designed to make sure everyone sees success with Hemp production. This includes the states who are regulating the industry as it pertains to their constituents.
The majority of the time the state agencies will operate under a "viewer" style license. This way you can see what is happening without interfering with the day to day operations of hemp.
Hemp Batch Tracker is always open to discussion with State legislature about what legal hemp looks like. We are uniquely positioned between state and federal laws and the people who are making the industry grow.
Contact Us to see how we can help through collaborative efforts.
One of the main ingredients to the success of Hemp is the lab results, or COA. The stewardship of these COA's is vital to the success of the industry.
Hemp Batch Tracker will allow Labs to upload the results directly to our platform. In doing so the records are centrally located and only associated to people working with that specific hemp.