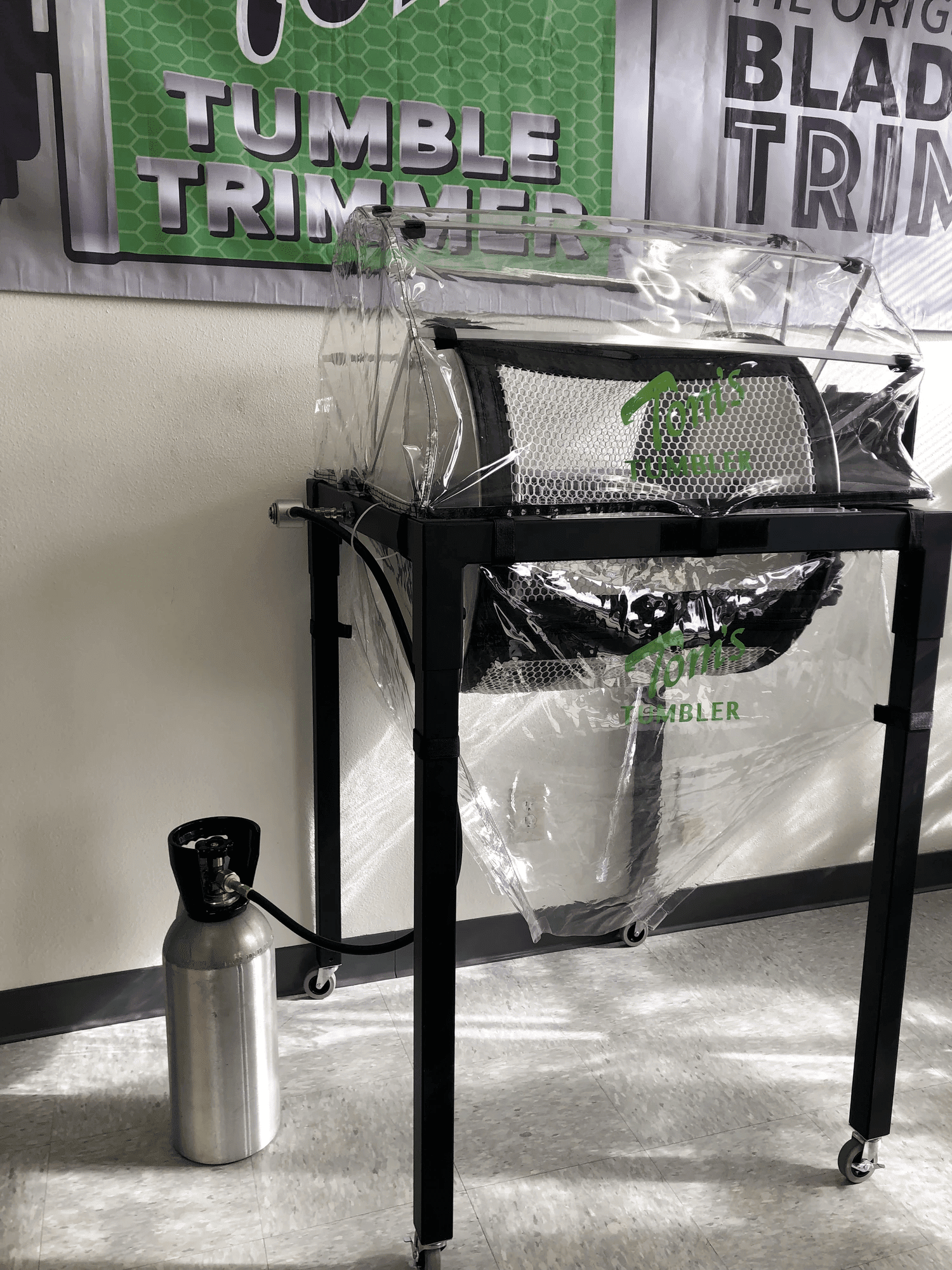 Liquid CO2 Infuser Kit
The liquid CO2 Infuser kit allows you to flash freeze your flower or trim while you are tumbling to speed up the process of trimming and/or extracting kief.  Although some people effectively use our tumblers to wet trim with our liquid CO2 infuser adapter kit, we do not think wet trimming in general is ideal since wet trimming diminishes the aroma of the final flower. However, the liquid C02 kit does work fantastic when using our kief mesh when extracting fine particles.
This kit includes the patented liquid CO2 spin flow adaptor, low temp hose,  precision flow coupler, custom infusion axle and all adapters need to connect to liquid CO2 tank.  NOTE: Liquid CO2 tank not included.
Adapter Kit is available for existing Tumbler units or can be ordered at a discount when included when initial purchase of your Tom's Tumbler.  See Store for options.