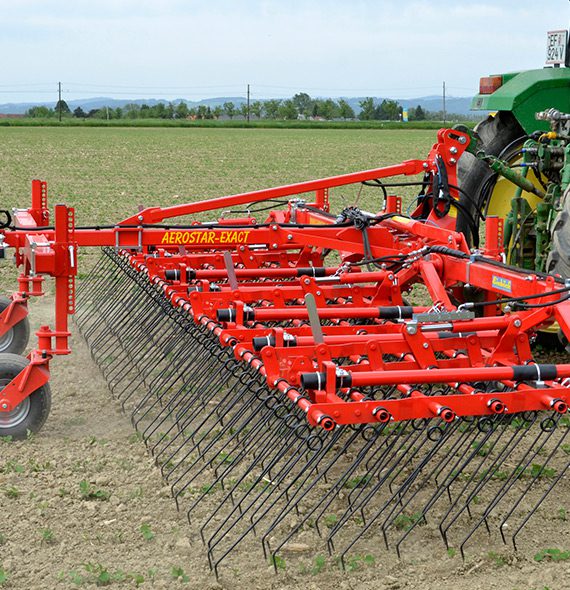 Accurate, sensible and precise – these are the demands now placed on modern weeding technology – especially when working in special crops.
With the AEROSTAR-EXACT it is possible to weed row-crops (such as maize, soybean, sun flower, field bean etc.) already at the cotyledon stage (the row is already visible with the naked eye. This is made possible by the precise depth control and especially by the accurate setting
options of aggressiveness.
The weeder has pivoting rear wheels for a precise depth control of the tines. The 600 mm long and 7 mm thick cranked tines adapts perfect to unevenness of the ground. They allow the weeding even in a later stage of development of the crop, without hurting them.
The AEROSTAR-EXACT can not only work gentle. With an aggressive adjustment and slightly "on-hold" positioned tines even strong soil encrustations are effectively broken without damaging the plant.