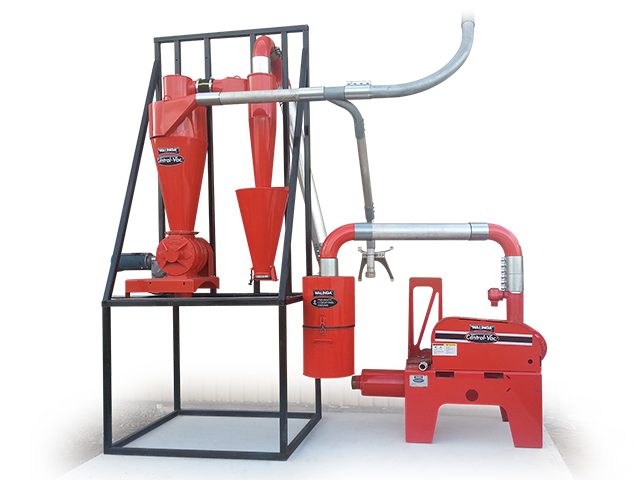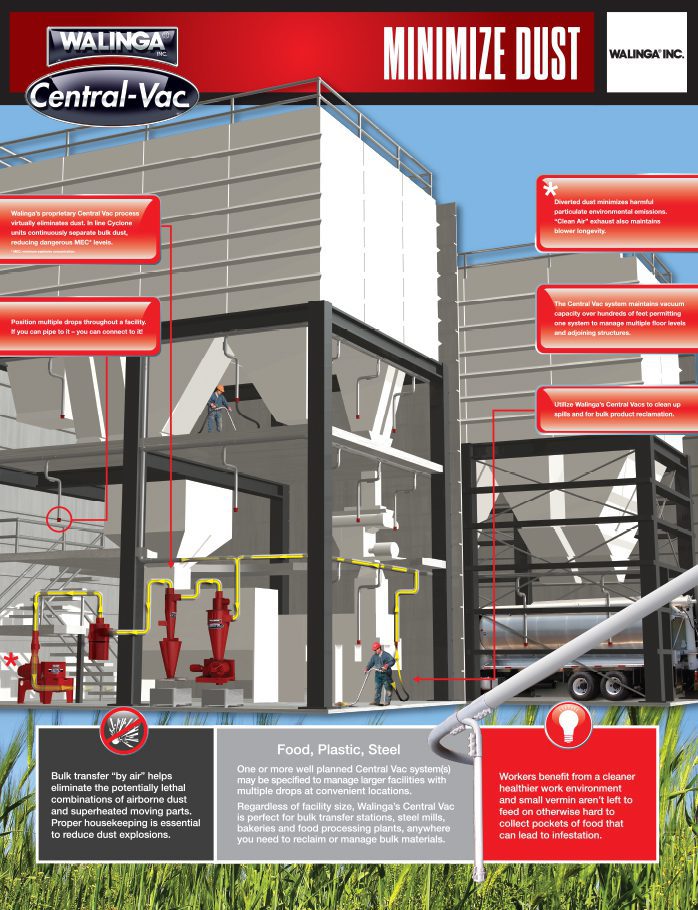 The Benchmark In Product Transfer For The Food, Feed and Seed Industries
Walinga Central Vac Systems continue to evolve, thriving in the most demanding of environments. Vac systems help eliminate facility's debris or residue from spills and minimize the health and explosive risks associated with dust. Install a system for production line product retrieval, reusing what may have once been considered of no value. Design a multi-floor, multi-drop system for larger installations. Walinga Central Vac Systems feature tried and proven components familiar to all Walinga transfer products. From steel mills to feed mills, Walinga Central Vac Systems provide low cost, task tailored, product recovery solutions. Committed to delivering the best solutions, Walinga technical representatives maintain a dialogue with new and old clients alike. Field tested client inspired innovations are always evaluated and many will make it to production.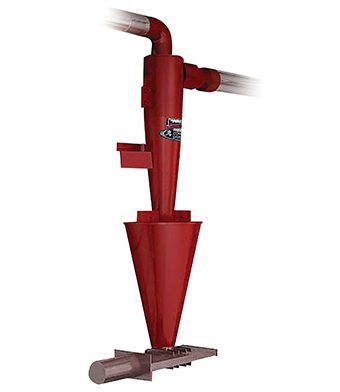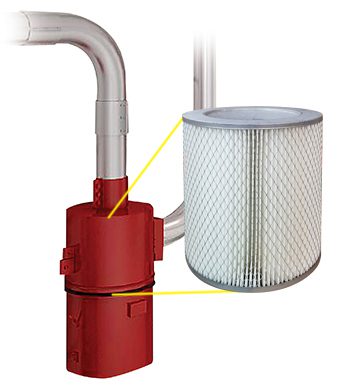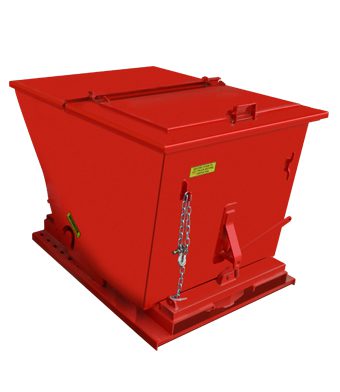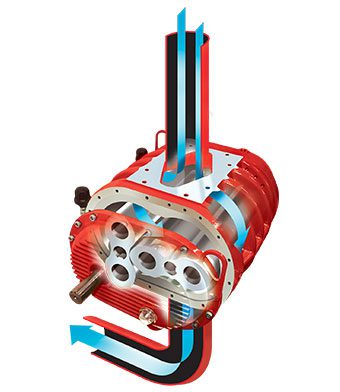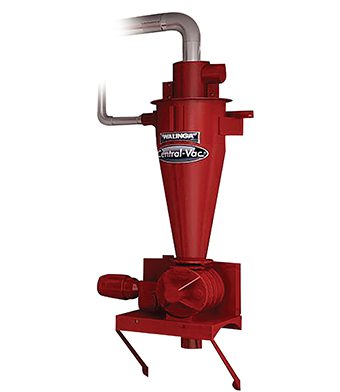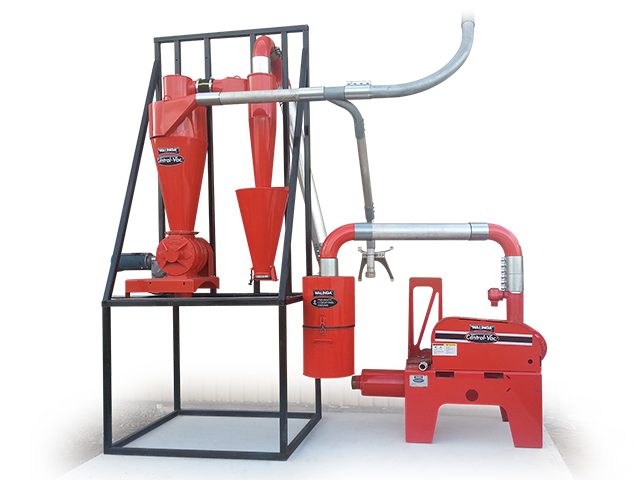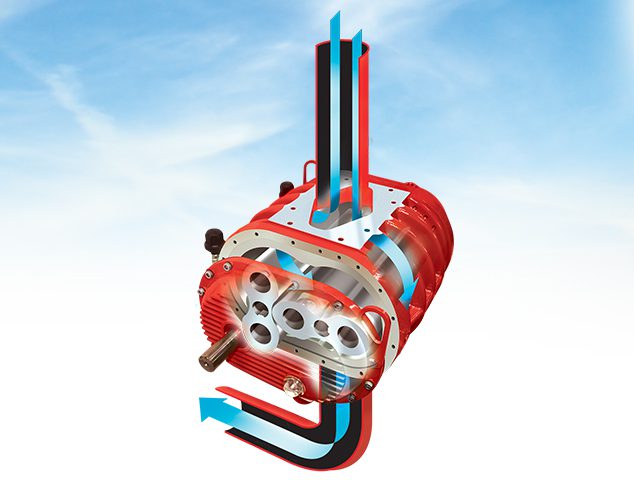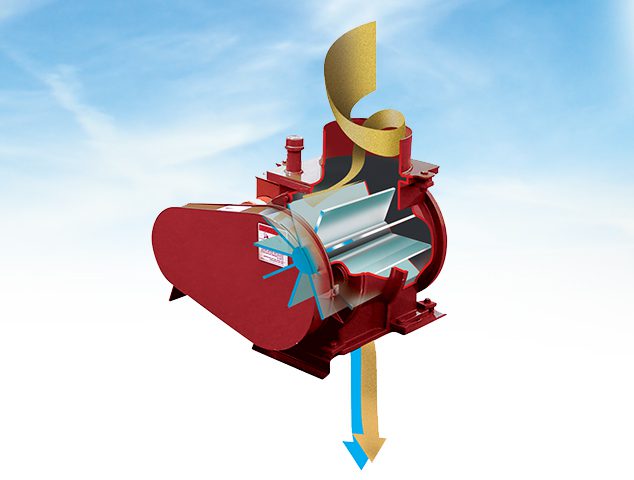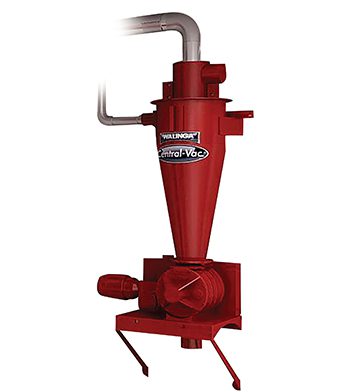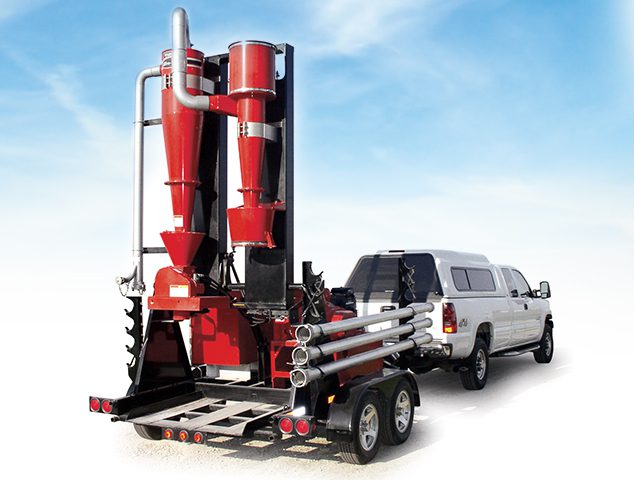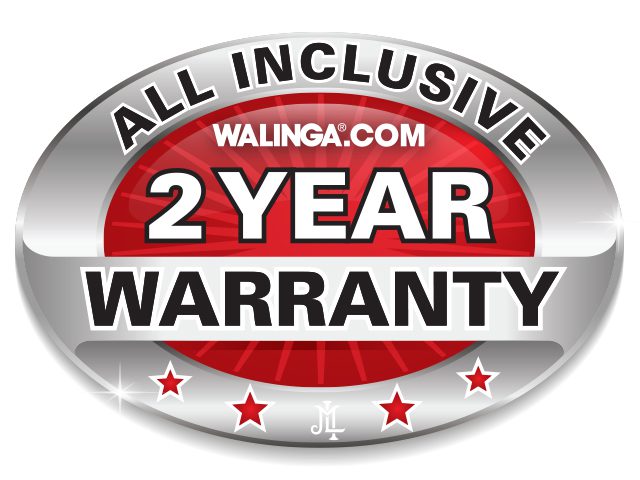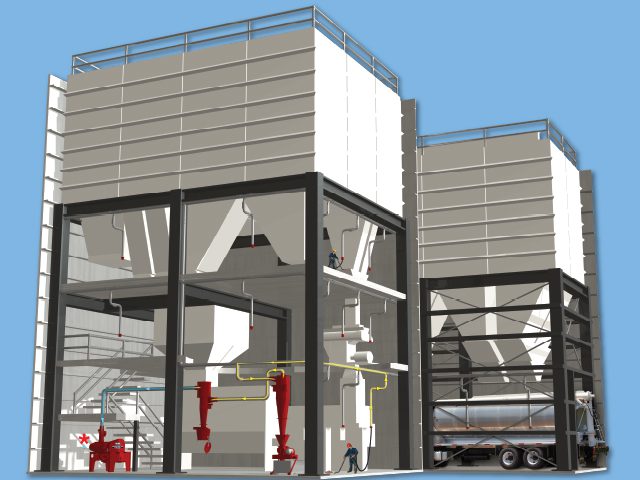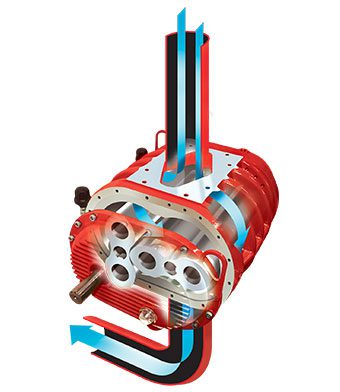 The Walinga Hard Coated SRT Blower
The Walinga Hard Coated SRT Blower is available in two sizes:
1100 cfm capacity Model 510
1800 cfm capacity Model 614
Walinga Hard Coated SRT Blowers are manufactured to exact specifications and quality control standards. The housing, end plates and impellers are precision machined.
Gears and bearings are "splash lubricated". For the Central Vac application, these blowers operate at very low rpms extending the life of the blowers.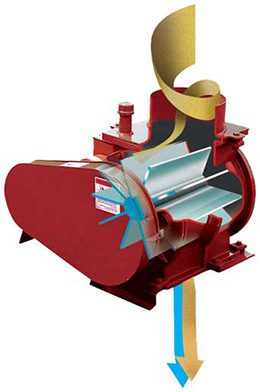 Drop Thru Airlock
Cast iron precision machined housing for longer life.
Adjustable tips available in Knife Edged Carbon Steel, Stainless Steel and Composite Rubber.
Electric Motor for separate start/stop operation.
Optional: Hard Coated Airlock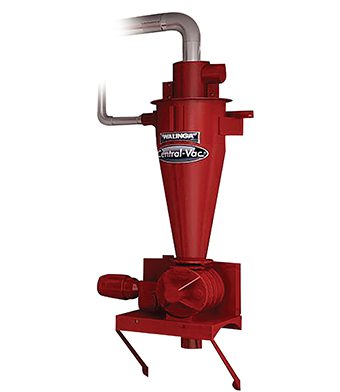 Primary Separator
Comprehensive engineering capabilities allow for the unique computer designed cyclone fitted to your specific application. Designed to provide optimum performance and to keep discharge dust to a minimum. The Separator provides effective separation of dirt and air. Combined with the separately controlled drop-thru airlock, the Separator contents can be discharged into dumpster or back into your production system. Primary Separator is available with a liner.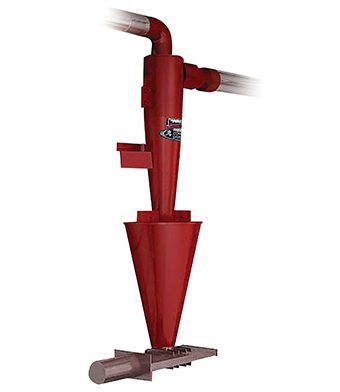 Secondary Cyclone
Located "up-stream" of the blower, the Secondary Cyclone is designed to remove excess dust from the air stream prior to the air getting to the blower. The Secondary Cyclone is designed to remove additional dust not caught by the primary separator. This allows for minimal dust to reach the filter canister.
(SHOWN: Optional Automated Slide Gate)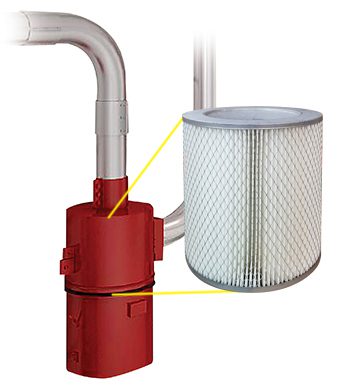 Filter Canister
The filter canister can be located in a easy to maintain location close to the ground. It keeps dust out of the blower, which protects and prolongs its life. It also ensures clean air discharge from the blower into the atmosphere.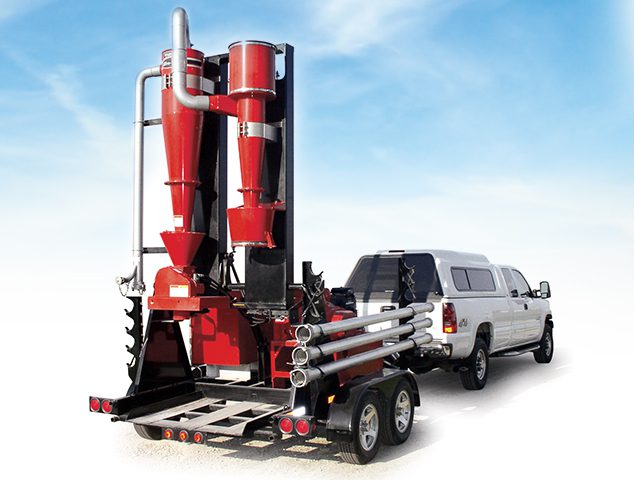 Book an On-Site Demo
Is a Walinga Vac System the right choice for your transfer, dust or product recovery? It's easy enough to find out! We'll come to you. A technical representative with a full-functioning Walinga Central Vac System will visit your site, demonstrate the system with your actual bulk product and work with you to develop a system keyed to your specific needs. Call your nearest rep to arrange demo!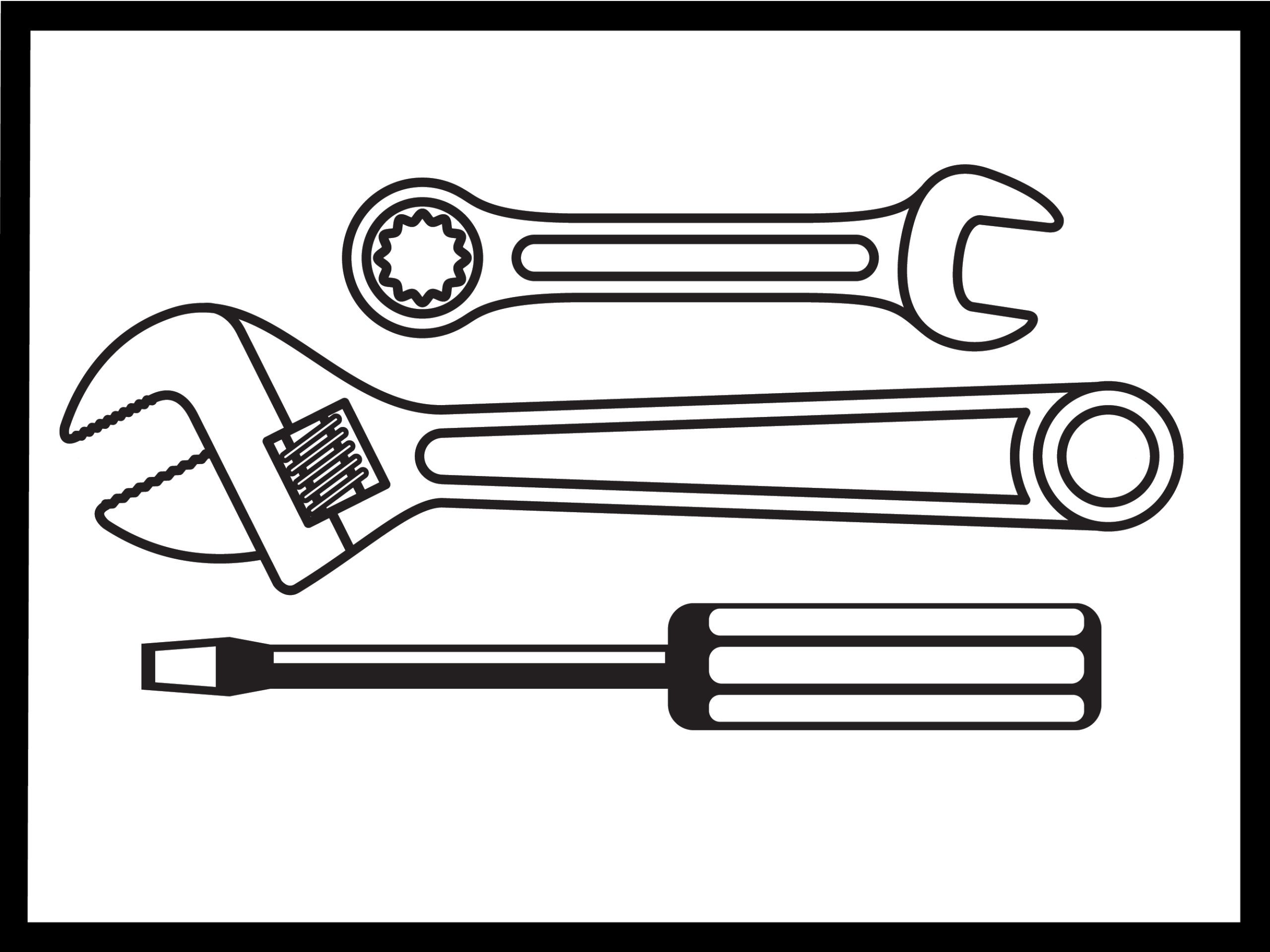 Installation's a Breeze
Design and install the system yourself. Manufactured to ISO 9001:2008 standards, parts always fit as intended, promising frustration free assembly and installation. Remember, Walinga support is always available. Tasked with simple direction, or designing turn-key systems, Walinga engineers help ensure installations are a breeze.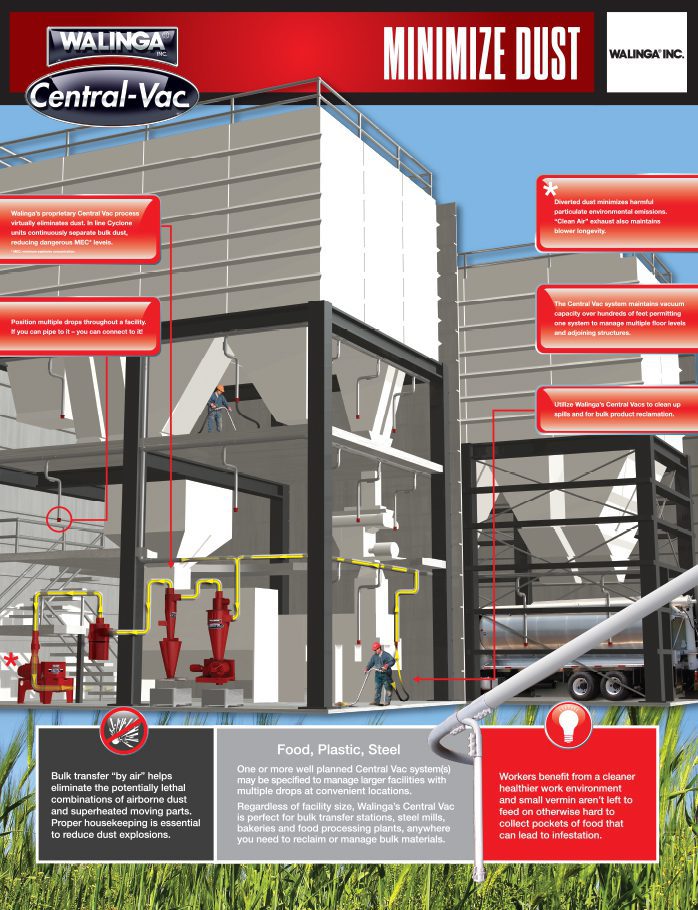 Minimize Dust
Walinga's proprietary Central Vac process virtually eliminates dust. In line Cyclone units continuously separate bulk dust, reducing dangerous MEC* levels. Lastly, fine particulate matter is removed from the airstream by a reusable filter canister. Only filtered air passes thru the blower and is discharged, promoting a healthy safer work environment.
* MEC: minimum explosive concentration.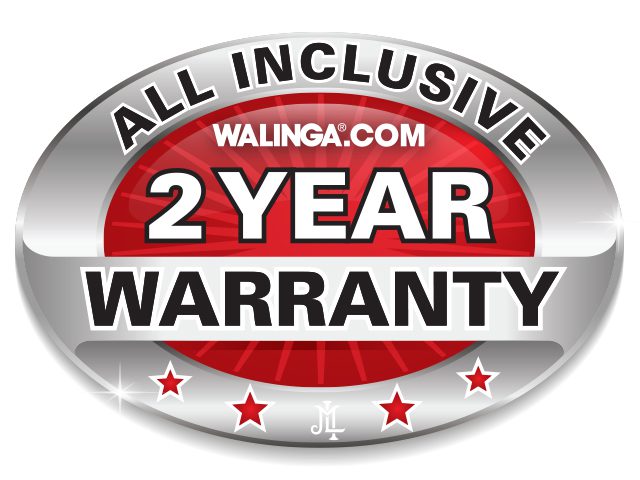 ALL INCLUSIVE TWO YEAR WARRANTY
Walinga endeavors that new equipment be free from defects in material and workmanship. The warranty period is either two years from purchase or 500 hrs. of operation, whichever occurs first. Full terms and conditions are available from Walinga or your local Walinga dealer.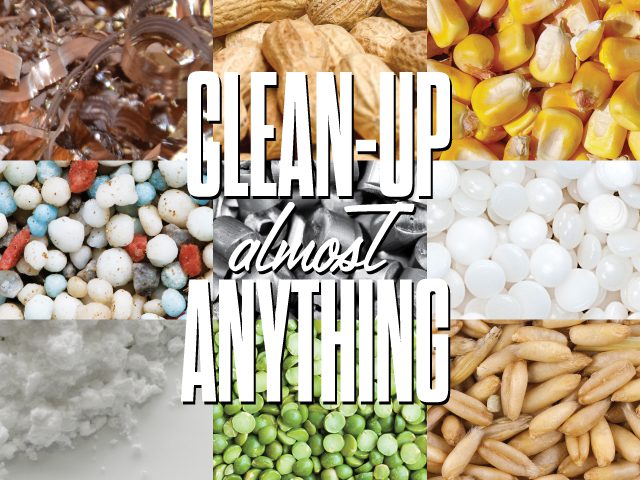 Clean-Up and Transfer Almost Anything
Manage bulk, grains, oilseeds, food, plastic, steel and chemicals. Walinga engineers work with customers to provide the best performing solutions for their specific bulk transfer, housekeeping and reclamation needs.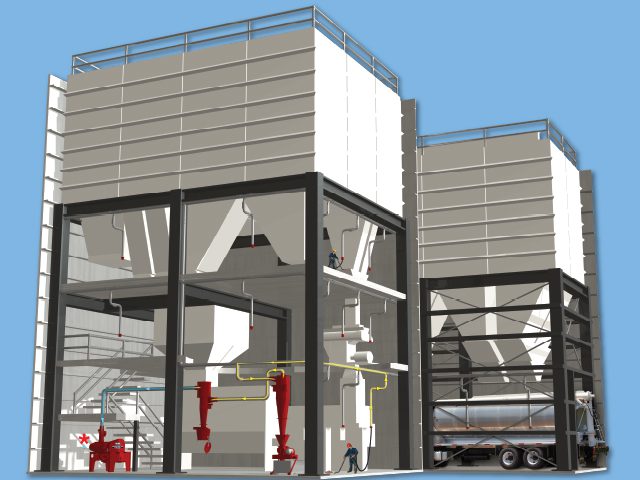 Scalable, Anysize, Anywhere.
Suitable for bulk transfer stations, steel mills, bakeries, food processing, chemical and other particulate manufacturing. Systems can be installed indoors or out and service multiple drops. It is fully scalable, extend the system as you grow your business.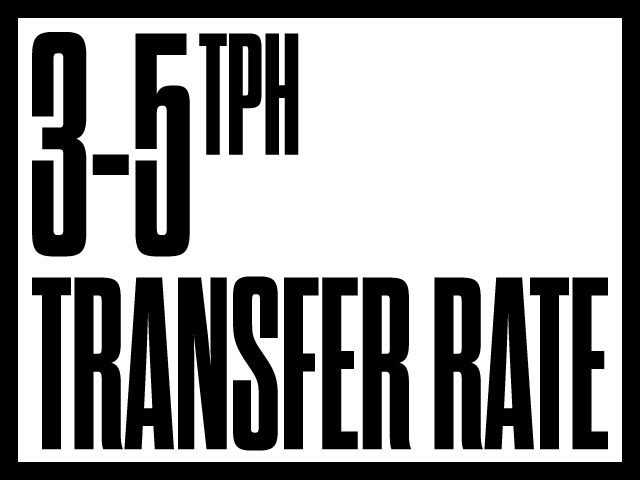 Transfer Bulk  3 – 5 TPH
Central Vac Systems transfer an average capacity of 3-5 tons per hour. Walinga's highly efficient Pneumatic Conveying Systems maintain the highest suction over the longest distances.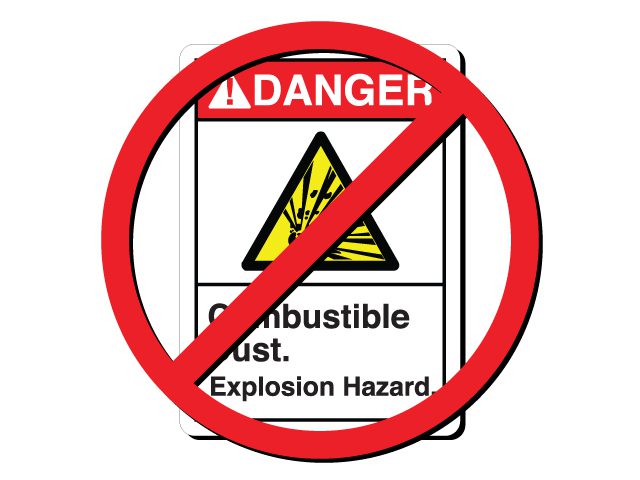 Upset the Explosion Equation
Removing Dust and Dispersion from the Dust Explosion Equation* greatly reduces risk.
* Dust + Dispersion + Confinement + Oxygen + Ignition = Explosion.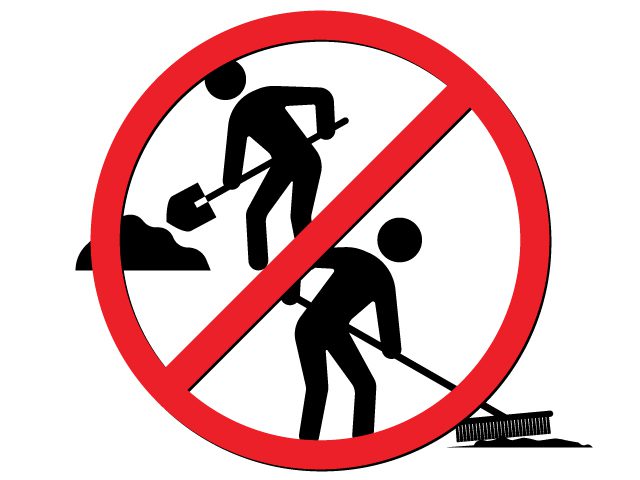 No Shoveling, No Sweeping
Eliminate the need to shovel or sweep. The Central Vacuum System is powerful enough to handle any spill and agile enough for light duty daily housekeeping. Removing dust from the air rather than stirring it up, the system improves air quality as it runs.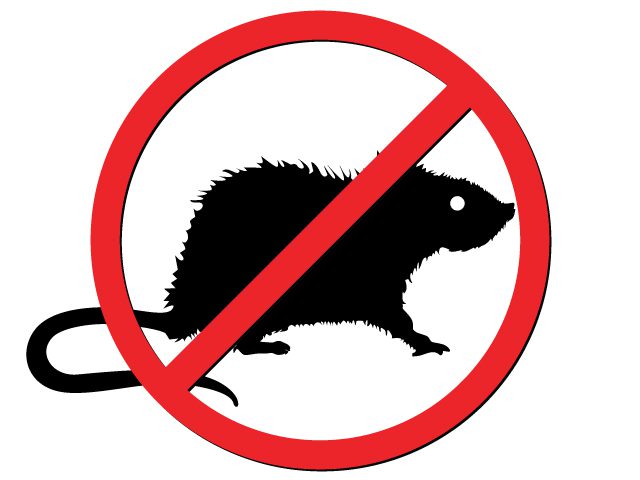 No Debris – No Vermin
Accumulated bulk debris provides host to all sorts of wildlife. Remove the debris, you remove the vermin.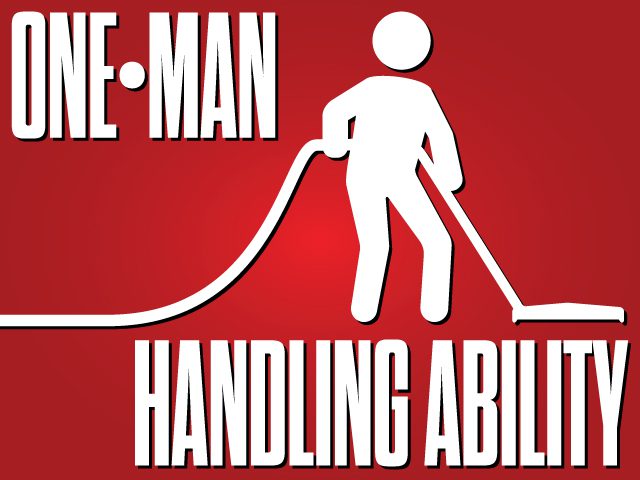 One-Man Handling Ability
The system is designed with durable, lightweight components. Reduce staff time with one person replacing many.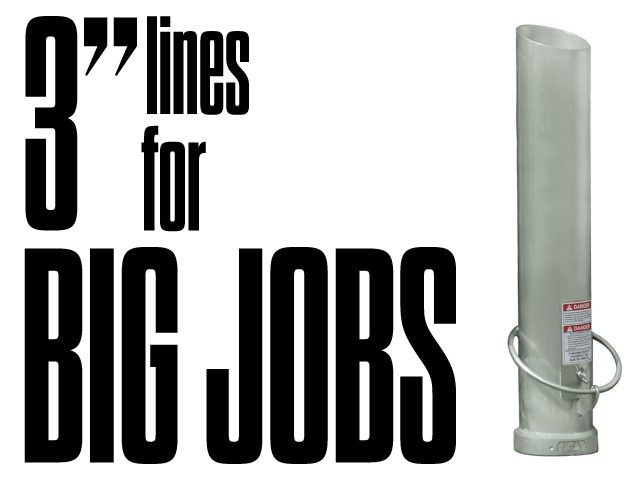 Tackle the Largest Spills
Large 3″ hoses and nozzles are designed to handle large bulk transfers and cleanup.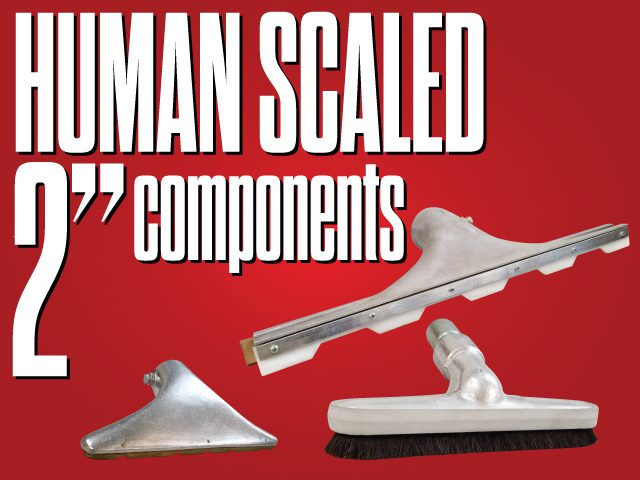 Human-Scaled Attachments
Choose from a wide selection of 2″ lines, nozzles and attachments. Light-weight and easy to handle, these human-scaled components are perfect for regular maintenance and smaller cleanups.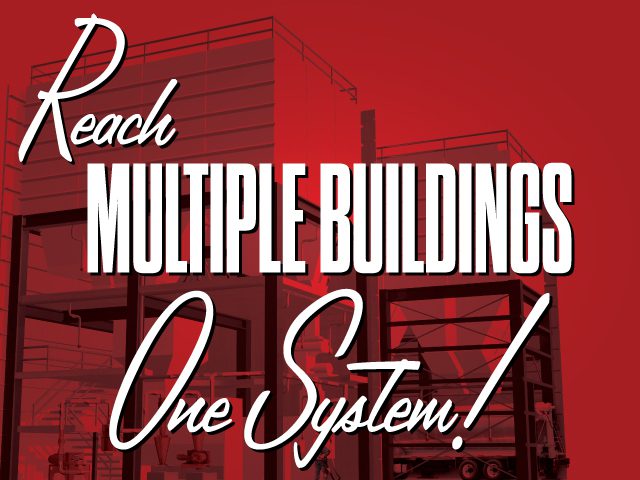 One System – Multiple Drops
One system can handle multiple drops on multiple floors, even servicing other buildings.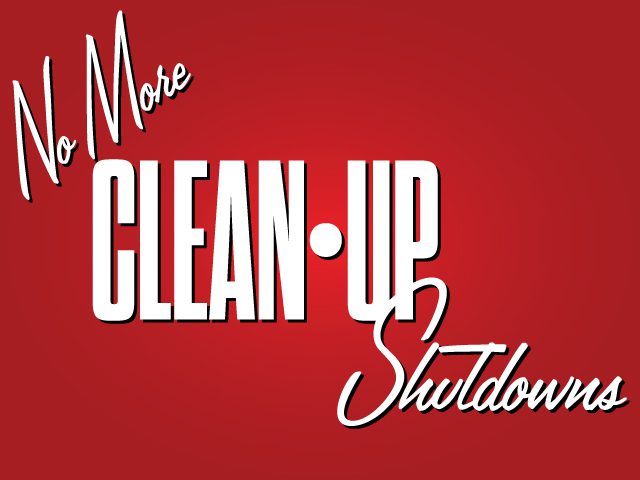 Don't Interrupt Production
Central Vac Systems can be utilized anytime during production; no more costly housekeeping shut-downs.