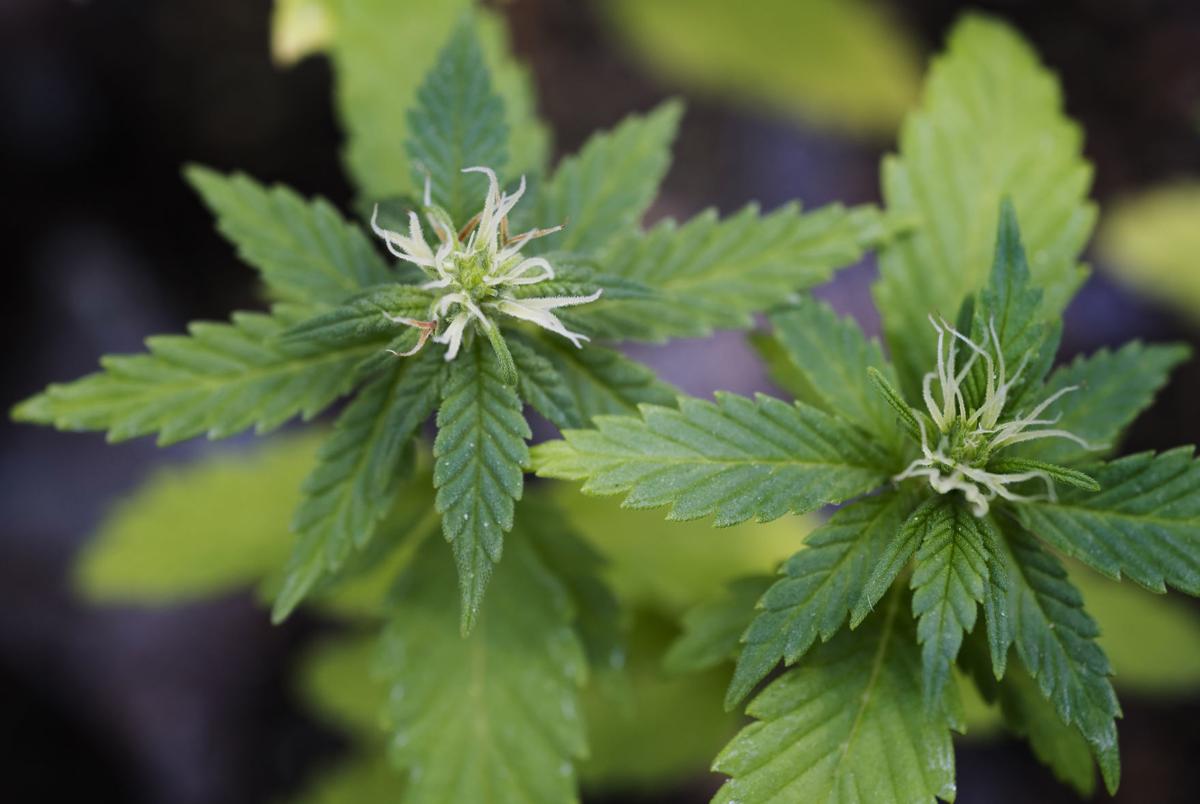 The first industrial hemp crop planted in Nebraska since the 1950s was hand-sown Sunday evening in a field near Giltner.
Brothers Andrew and Jacob Bish, along with Andrew's daughter, Eliana, planted two test plots of Nebraska heirloom hemp.
There's just one problem.
While the Nebraska Hemp Farming Act was signed into law by Gov. Pete Ricketts in May, the regulatory framework being built by the Department of Agriculture and the Nebraska State Patrol has not been finalized.
As of right now, new regulations have been enacted by the state, preempting any potential federal regulations that go into effect next year, but the state permit application process is still undefined.
That means farmers who plant hemp this year, as the planting season draws to an end, are potentially in violation of state and federal law.
Andrew Bish, the chief operating officer of Bish Enterprises and the founder of Hemp Harvest Works, argues heirloom hemp — which is also known as feral hemp, wild hemp, or ditchweed — is exempted from the licensing requirements under the law.
According to the provisions of the Hemp Farming Act, the state ag department must create and administer a program to license and regulate "cultivators, processor-handlers, and brokers," meeting the requirements of federal hemp laws.
It adds: "Nebraska heirloom cannabis plant or seed not being cultivated for commercial purposes is not subject to the Nebraska Hemp Farming Act."
Bish said both of the heirloom hemp plots sown Sunday are for research rather than commerce.
The first plot was planted in rows to study how spacing constraints affect the growth of hemp plants that will be harvested for their seeds or stalks; the second was planted in a vegetable garden-style plot to study how to best harvest flowers key to the manufacture of CBD products.
"What we're doing here isn't going to create the commodity Nebraska needs," Andrew Bish said. "But hopefully it will inspire others to have confidence in moving forward."
But the lawmaker who sponsored the Hemp Farming Act, Omaha Sen. Justin Wayne, said that wasn't the intention of his bill (LB657), even though he understands the complaints of Bish and other Nebraska farmers interested in raising hemp that the process is taking too long.
Heirloom plants were exempted from regulation so the law did not immediately and unintentionally criminalize farmers who have wild hemp plants growing in their creeks, ditches and other areas of their farms, Wayne said.
The provision created a due process intended to protect Nebraska farmers, not what Wayne called "a made-up loophole" to begin growing hemp without a license from the state.
"It wasn't just about running through a bill as fast as we could," he said. "We have to make sure we protect the farmer and the public."
The newly minted law also requires a license "to carry or transport hemp in the state," Wayne said, so, unless the Bishes get a permit in the meantime, it's possible they could be charged with a crime.
If the heirloom hemp tests above the legal limit allowed in state law — 0.3 delta tetrahydrocannabinol, or THC, the psychoactive compound in cannabis plants — Wayne said the farmers could face a felony, which by law would prevent them from taking part in the burgeoning industry.
Wayne said he was also concerned the Bishes' actions could further delay implementation of the permitting process by giving more ammunition to those who don't want to see hemp grown in Nebraska to draw up more restrictive rules.
"I'm not giving legal advice," the defense attorney said, "but I would not plant anything intentionally until the licenses are up. I don't think the risk of pushing the envelope is worth any reward."
Bill Achord, president of the Nebraska Hemp Association, dismissed Wayne's concerns about the Bishes' actions causing further delay in the launch of the state's hemp industry.
Hemp is "regulated up the ying-yang now," Achord said, mostly based on long-held fears and misinformation. If they take longer to write the rules, so be it, he added.
"How are they going to regulate it more? It's a crop, all they've got to do is test it," Achord said.
The ag department and state patrol are still working on a way to best test the product as directed by Wayne's bill, said Taylor Gage, the governor's director of strategic communications.
Achord said he supports the Bish brothers' efforts in getting a hemp crop planted this year, but like Wayne, counseled others to wait for the needed rules to be put in place.
Once that happens, hemp will emerge as a "very valuable resource" in Nebraska, where 200 years of natural selection have helped the heirloom plants evolve into the envy of hemp industries in other states, Achord said.
The 100 or so farmers from across the state interested in planting hemp could have started up the learning curve to growing the plant this year, he added, but that will likely have to wait a year.
Bish said Ricketts bears sole blame for the slow progress in allowing hemp to emerge as a commodity.
"I have tried, since late last year, to speak with the governor about how he can support us, and he has almost thumbed his nose at every opportunity to have a real discussion with people who are knowledgeable about this subject," Bish said.