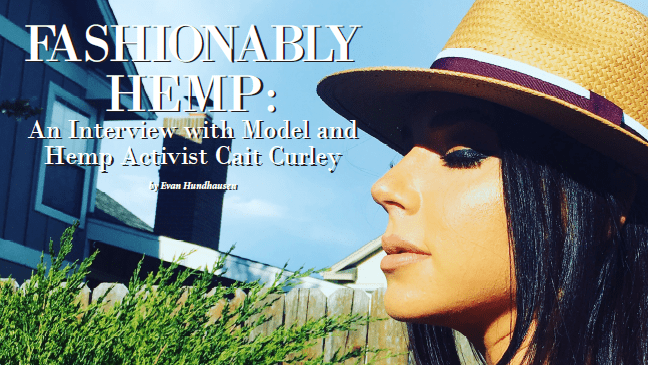 HC: WHAT DO YOU DO AT AT ALL THE HEMP CONFERENCES YOU GO TO ALL OVER THE COUNTRY?
CC: I was an MC at the Southern Hemp Expo and then also at the Hawaii Hemp Conference and then at the Portland event (NECANN Maine Conference). I was flying in from Maine to see my brand-new niece and someone within the hemp industry in Maine caught on social media that I was flying in and they were like "Oh my gosh! Can we get you on our panel? We need a moderator! You'd be perfect!" I'm like sure so I jumped "in" and we had a great conversation. We discussed the future of industrial hemp in Maine… I've learned so much, so it was really cool to be able to speak on that and what companies I trust and would recommend.
HC: OH! WHAT ARE SOME OF THOSE?
CC: One that is sticking out to mind is Bish Enterprises also known as Hemp Harvest Works. They debuted their "Hemp Handler" at Hemp on the Slope that was at Collbran this past year and Colorado Hemp Company and Salt Creek Hemp Co. throw that. They debuted it and I made a little video and learned a lot because of that video and because they're my friends and so I was able to speak on that piece of equipment. They've got another piece that's smaller that I remember we spoke of , which is called the "Budd EZ" and it's really just handheld, so you'll just take the plant matter after it's been harvested, kind of break it apart in to one-offs and then you just flip it right through and the buds come off the stalk.
HC: IN HAWAII YOU LEARNED A LOT ABOUT FARMING HEMP?
CC: One of the coolest things about being able to travel around and speak to all these people…Each piece of America, the world, has their own representation of the plant and care, and something that I saw the Hawaiian community hone in more so is the soil and microbes within the soil to do that …treating it in a very sacred form.