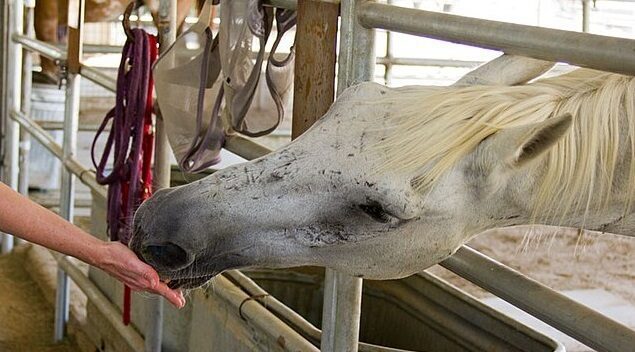 July 19, 2023
What are the current policies in the United States regarding the use of hemp and hemp byproducts as feed for livestock and other animals?
When we examined this issue nearly three years ago, it appeared that the nation's agricultural sector was actively considering hemp as a new and important source of livestock feed and that stakeholders were poised to make progress on the issue. However, despite recent promising research on the subject and pressing global demand for new sources of high-protein feed, it appears that any movement towards the full approval of hemp products as livestock feed in the U.S. has been, at best, glacial.
Waiting on the Feds
Despite efforts by advocates and companies pushing for the use of hemp products as feed, "honestly there hasn't been a ton of movement, not on the industry side, as we thought we would have seen," Austin Therrell, Executive Director of the Association of American Feed Control Officials (AAFCO), told Hemp Benchmarks.
Therrell also referred to an open letter issued by AAFCO – in conjunction with 17 regulatory, veterinary, and agricultural organizations – that was published in February 2022. It said that, while those organizations support the hemp industry, "we also believe it is simply too soon to know whether hemp is safe for farm and ranch animals, as well as for our pets." The goal, the letter continued, "is for more research to ensure the safety and well-being of the public, our animals and our agricultural industry."
"I know there's been a lot of research being conducted," Therrell added, "but we still stand by that. Even though there's additional data out there, and studies, the final regulatory say-so, in the United States at least, comes from the FDA [U.S. Food and Drug Administration] Center for Veterinary Medicine. And since hempseed meal does not have the go-ahead for approval yet, we still have to say we're waiting on the response from the FDA."
The FDA's Stance
Federal regulators, meanwhile, have also been reluctant to advance considerations of hemp as livestock feed barring more research. A statement from the FDA's Center for Veterinary Medicine (CVM), emailed to Hemp Benchmarks, outlined what would be needed from a federal regulatory viewpoint for hemp feed to become incorporated into the mainstream agricultural landscape.
According to the Agency, "for a new ingredient to be permitted for use in animal food, the ingredient would need to be the subject of an approved animal food additive petition (FAP), determined to be GRAS (generally recognized as safe), or defined in the AAFCO Official Publication (in cooperation with state regulators)."
It also stated that, as of now, "we are not aware of any basis to conclude that any hemp ingredients are GRAS for use in animal food and have not received any animal food additive petitions for hemp ingredients." CVM noted, however, that AAFCO has received at least one request to add a hemp-derived ingredient to its Official Publication, with the FDA providing scientific and technical advice on the suitability of the ingredient to support the AAFCO feed ingredient definition process.
Changes Underway in Some States
Despite some setbacks on the federal level, some states have gone forward with their own initiatives. In an interview with Hemp Benchmarks, Andrew Bish, President of the Hemp Feed Coalition (HFC), pointed out that Texas legalized hempseed oil and hempseed meal for chickens and horses earlier this year. Last December, Kentucky allowed a limited amount of hempseed meal and hempseed oil as ingredients in the diets of layer, broiler, and breeder chickens. Bish added that Montana legalized hemp or hemp-derived products two years ago for "non-consumption animals," namely pets, specialty pets, and horses in the state.
With AAFCO as an intermediary, HFC has put in an application for a feed ingredient definition with CVM to allow hempseed meal to be included in a wide variety of animal feed products, an application that took two years of work with the agency. If all goes as planned, Bish expects approval of the application later this year.
Can Congress Make a Difference?
There has been much talk within the hemp industry that the upcoming Farm Bill could bring about some much-needed changes for market participants and other stakeholders, and potentially for the hemp livestock feed issue. However, AAFCO's Austin Therrell has his doubts. "I certainly haven't heard anything, if that's the case," he said. "The Farm Bill doesn't necessarily dictate the food and ingredient approval pathways from the Food, Drug and Cosmetic Act. So I don't imagine the Farm Bill would make any changes that would impact the feed sector."
For his part, HFC's Andrew Bish expects federal legislation will benefit hemp farmers, in particular via the Industrial Hemp Act. The bipartisan measure was introduced in the Senate earlier this year and would exempt industrial hemp farmers from background checks and other restrictions applied to farmers growing cannabinoid hemp.
"Congressional offices are receptive to the conversation of hempseed meal as an animal feed ingredient," he said, "at least in my experience. I've not seen a tremendous amount of pushback. It's for non-consumption animals, which we think is very much within our grasp. And knowing the constraints in the industry right now, with feed and the costs of animal feed, I believe that's driving some of the interest."
Bish believes that it's time for hemp as livestock feed to be taken seriously by both lawmakers and the agricultural sector. "The reality is, we've seen tremendous drought throughout different regions of the world … putting constraints on the animal feed market," he said. "Knowing the high levels of protein that exist in hemp, relative to some of the other animal feed ingredients, in the same amount of acreage that's currently used we can actually produce more protein, which would reduce some of the pressure on livestock producers from a cost standpoint."