The Universal Cutting system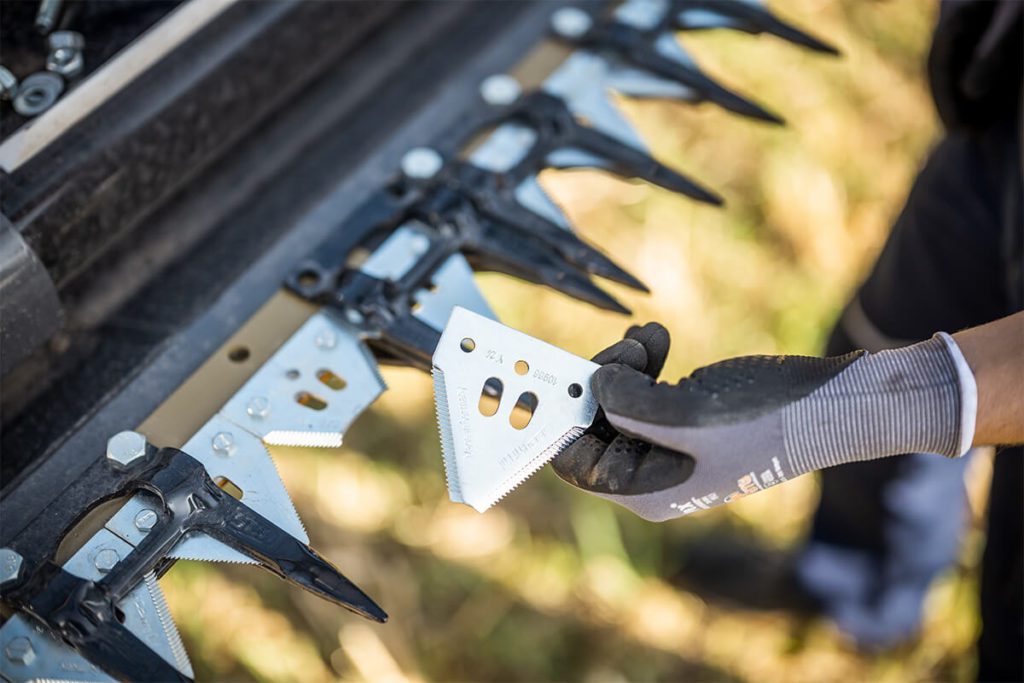 THE Schumacher CUTTING
SYSTEM
Bish Enterprises has been providing innovative products for 40 years, serving the farmers and dealers that harvest the crops that help feed America. In 1976, Harv Bish opened the doors to Harvs Farm Supply in the same location Bish Enterprises is today. Harv had a simple goal in mind – to help solve complicated issues farmers face with easy, inexpensive solutions. Years later, that's still the goal we strive to achieve on a daily basis. The current owner and CEO, Brad Bish, and his wife, Christy Bish, jointly purchased Harvs Farm Supply from their father in 1997. They went on to build the company we know today as Bish Enterprises.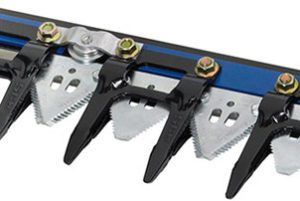 Despite all technological advances around the combine and platform, the cutting system is still the first part to touch your crop and determines your harvest success. Based on this fact, we developed a superior cutting system with state of the art technology and quality.
SCH roller guides: reduce friction, wear, and cost.
The width of combine platforms has increased substantially in the past years. Therefore, the total of the frictional forces has increased dramatically.
With the use of roller guides, we greatly improved the cutting system.
Change your cutting system to a Schumacher Cutterbar! …it's just that easy to fill your grain tank.
Easy Cut II GUARD
In the last decades, two types of double guards became dominate in the market: the forged guards and the Schumacher steel guard. What makes the SCH Easy Cut steel guard so special? The SCH Easy Cut guard is manufactured using a special alloy steel. A subsequent special hardening process gives the guard extremely high hardness, durability, and wear life. Another advantage is the much higher vertical and lateral strength of the guard. No guard lips break off; guards don't bend. The angled cutting edges of the guard hold the crop material better, resulting in a cleaner cut and a better flow of the material. This also results in less power needed to cut the material.
Quality spring steel material
Special hardening for extremely hard & wear resistant surface, resulting in long wear life
Features two cutting edges
Bolted top & bottom gives protection from impact from all sides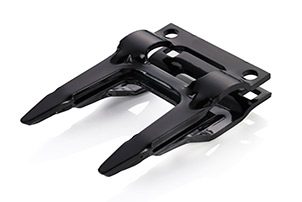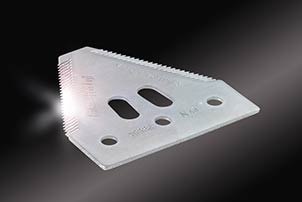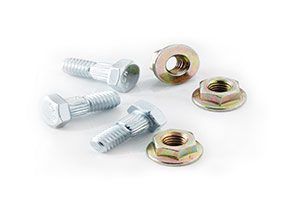 Easy Cut II PRO CUT SECTION
Stones and dirt are tough on knife sections. They not only increase section wear but can also damage other parts of the platform. Knife section quality is therefore of extreme importance.
Schumacher Pro Cut knife sections are completely thru-hardened, therefore extremely tough.
They don´t bend; they break. Therefore, when hitting large stones or other objects, damage to guards is eliminated which is not the case with regular sections.
The sections are fastened to the knifeback with a special serrated bolt and a flange nut. The conically shaped and serrated body of the bolt locks tightly in the section and knifeback hole. A tight and secure connection is the result. At the same time sections can be quickly changed.