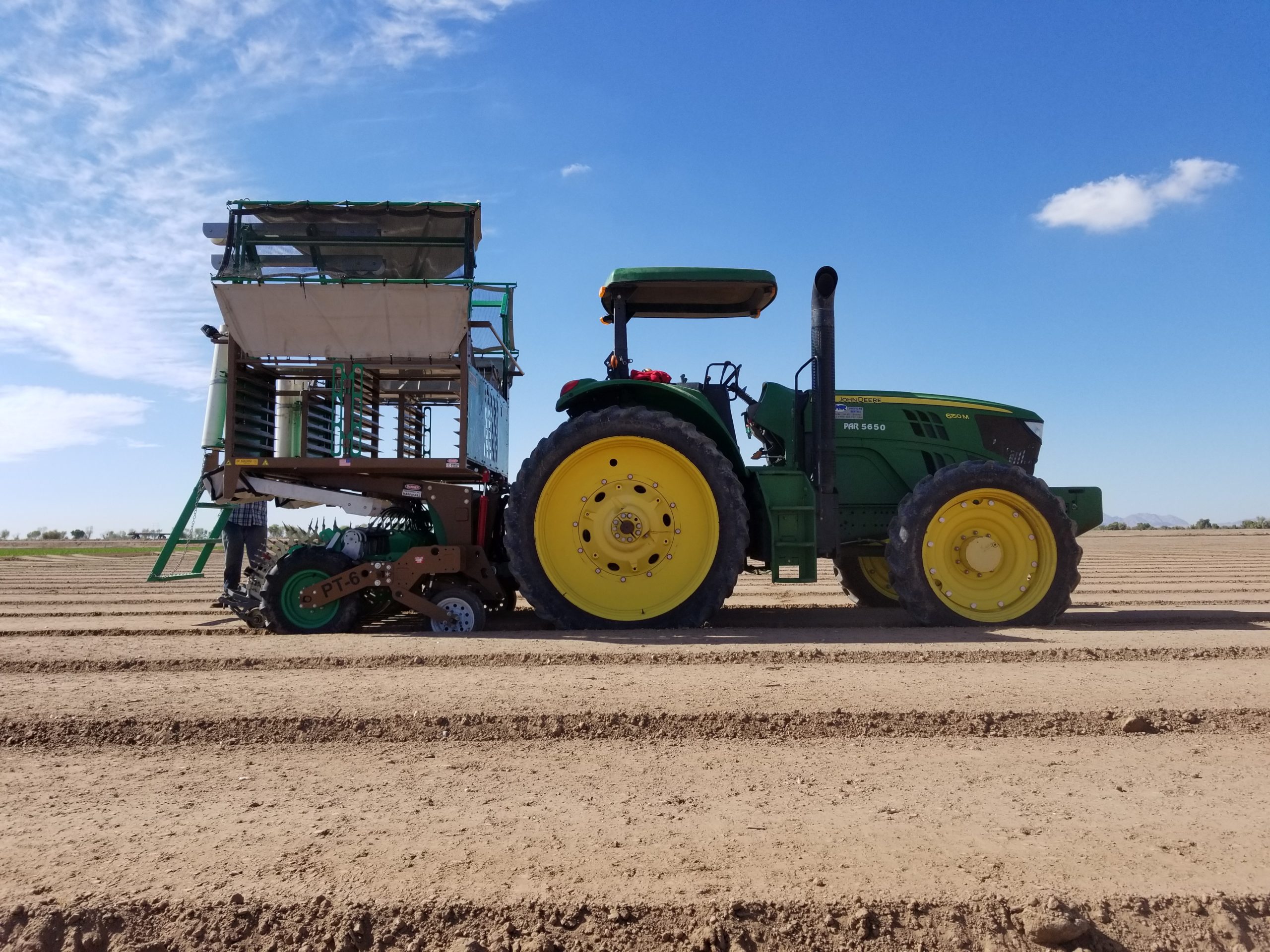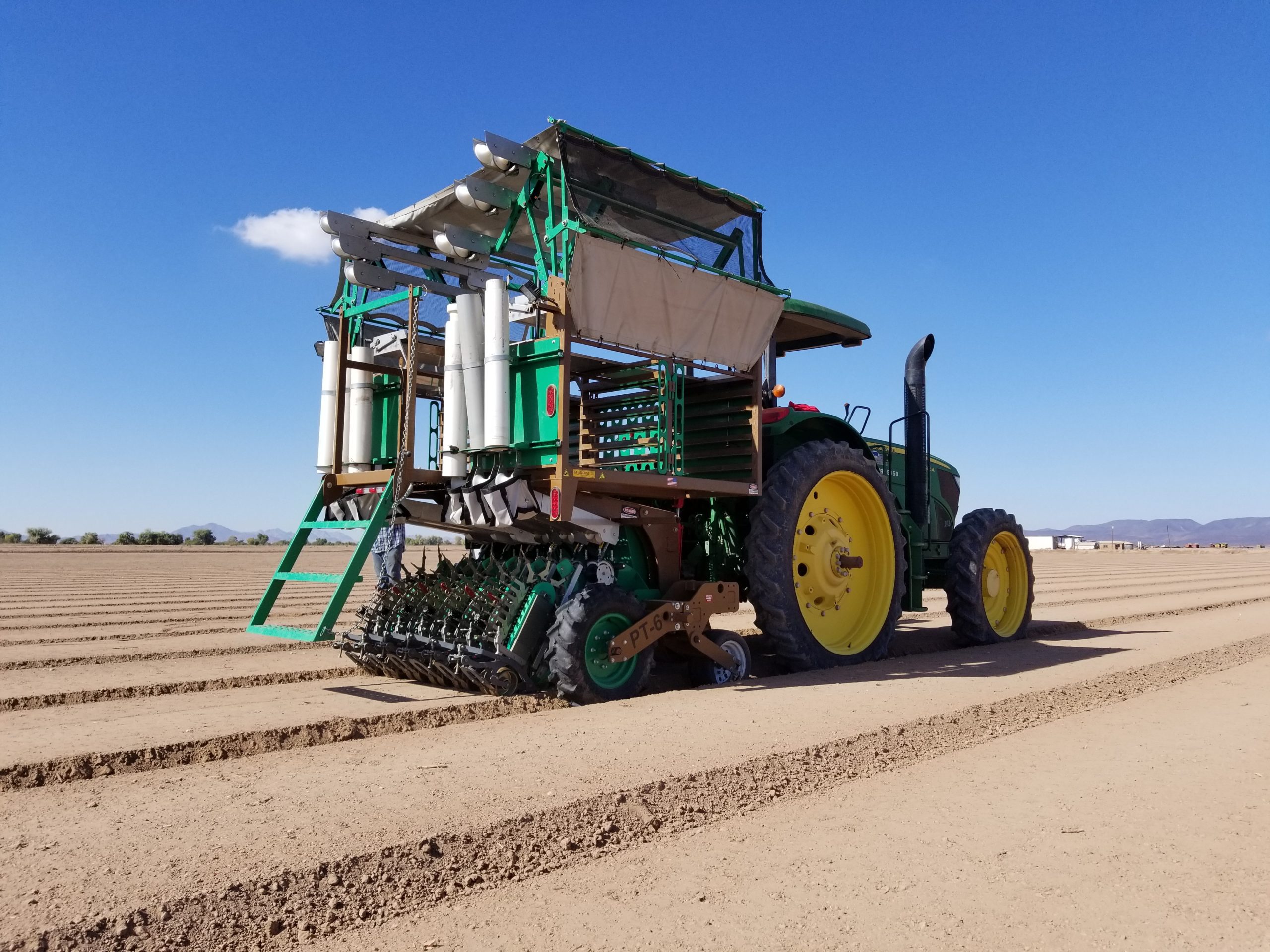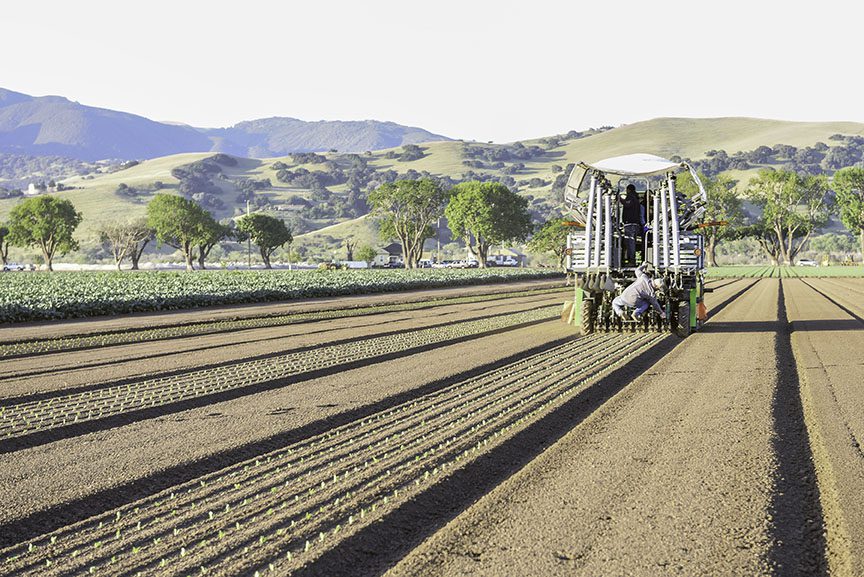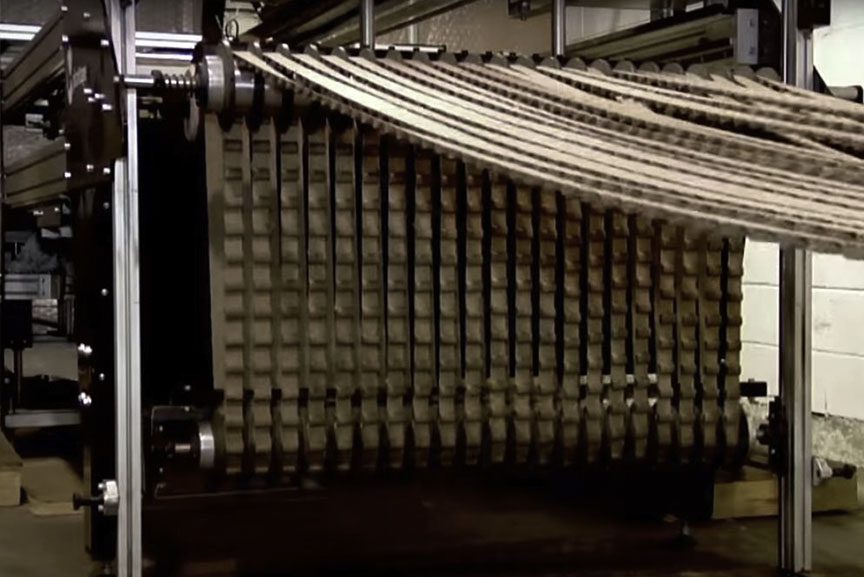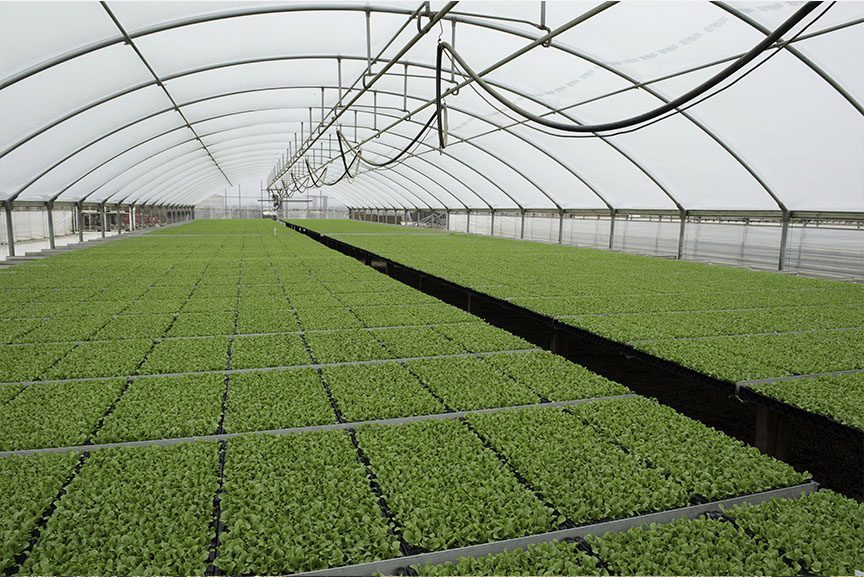 WE BELIEVE IN AUTOMATION
The PlantTape automated transplanting system is ideal for agricultural producers aiming for increased efficiency and productivity
HEMP
PlantTape is an automated transplanting solution designed to eliminate many of the challenges associated with transplant production. PlantTape provides growers the ability to transplant young vigorous plants on a large scale with minimal labor. Designed as a turn-key system, PlantTape will maximize nursey space and remove the need for bulky sowing equipment. Seed provided by the customer is placed into the biodegradable PlantTape and returned ready for propagation. Growers can germinate the dry PlantTape trays immediately or the trays can be stored for a later planting. Growers can become their own nursery with little infrastructure and control the entire growing process in-house. PlantTape transplants can be planted at any stage of growth allowing for flexibility in the planting schedule and to mitigate the impact of adverse weather.
Given the unique spacing of hemp, extensions can be installed on PlantTape machines to increase planting capacities without the increase in labor. The extensions allow hemp growers to plant 5+ acres per hour with only 2-3 people, including the tractor driver.
In 2019, PlantTape had success around the country in both autoflower and full-season varieties of hemp. For more information and to speak with a sales representative, please visit the sales inquiry page.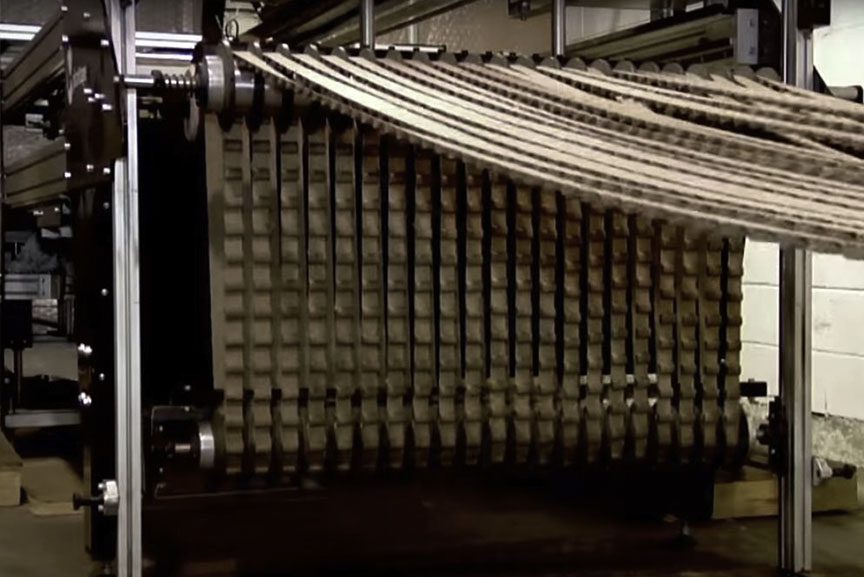 Seed provided by the customer is sown into PlantTape, which is a blend of peat, coco, and vermiculite between two layers of biodegradable paper.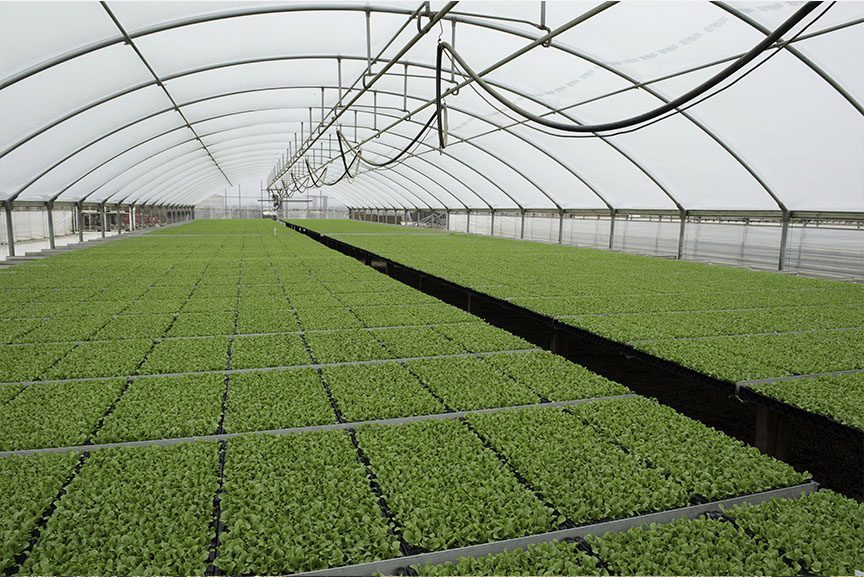 Dry PlantTape trays arrive ready for nursery propagation. PlantTape trays can be germinated immediately or stored for the desired planting schedule.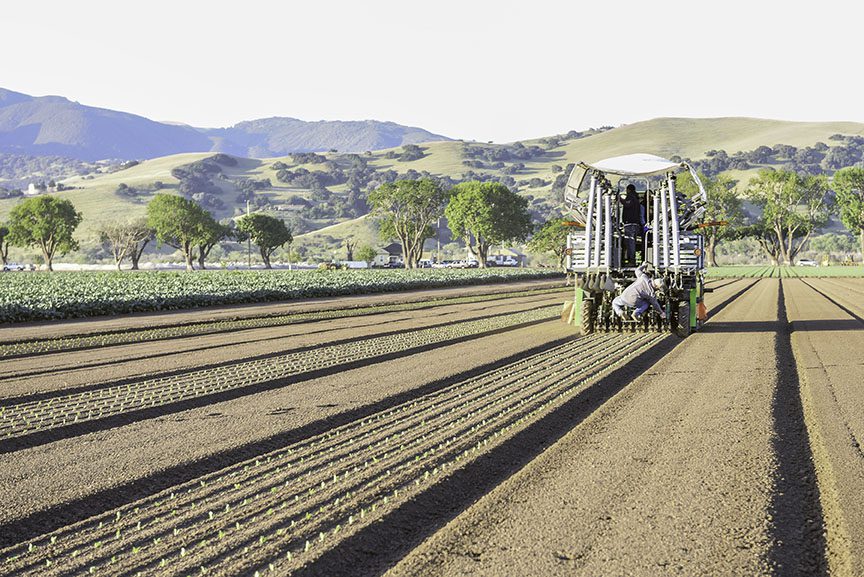 Designed to bridge the gap between automation and speed, PlantTape offers growers a transplanting system unmatched in capability, labor reduction, and ease of use.
A PlantTape transplanter universally attaches to a Category 3 three-point hitch of any tractor equal to a 6000 series John Deere tractor.
Easily adjustable to accommodate most row configurations and plant spacings.
The three-point model can be outfitted with 1 to 8 rows of planting modules.
Row spacing can be a minimum of 8" and maximum of 80".
Plants can be spaced from 3-60" apart and spacing adjustments can be quickly made by touch screen in quarter inch increments.
Plant spacing is hydraulically controlled and will automatically adjust to the speed of the tractor.
The Three Point Model can hold up to 64 trays (840 plants per tray) or 53,760 plants.
PlantTape planters have effectively established transplants in various soil types around the world; clay, muck, sand and everything in-between.
PlantTape planters are outfitted with LED flood lights to allow operators to work at night.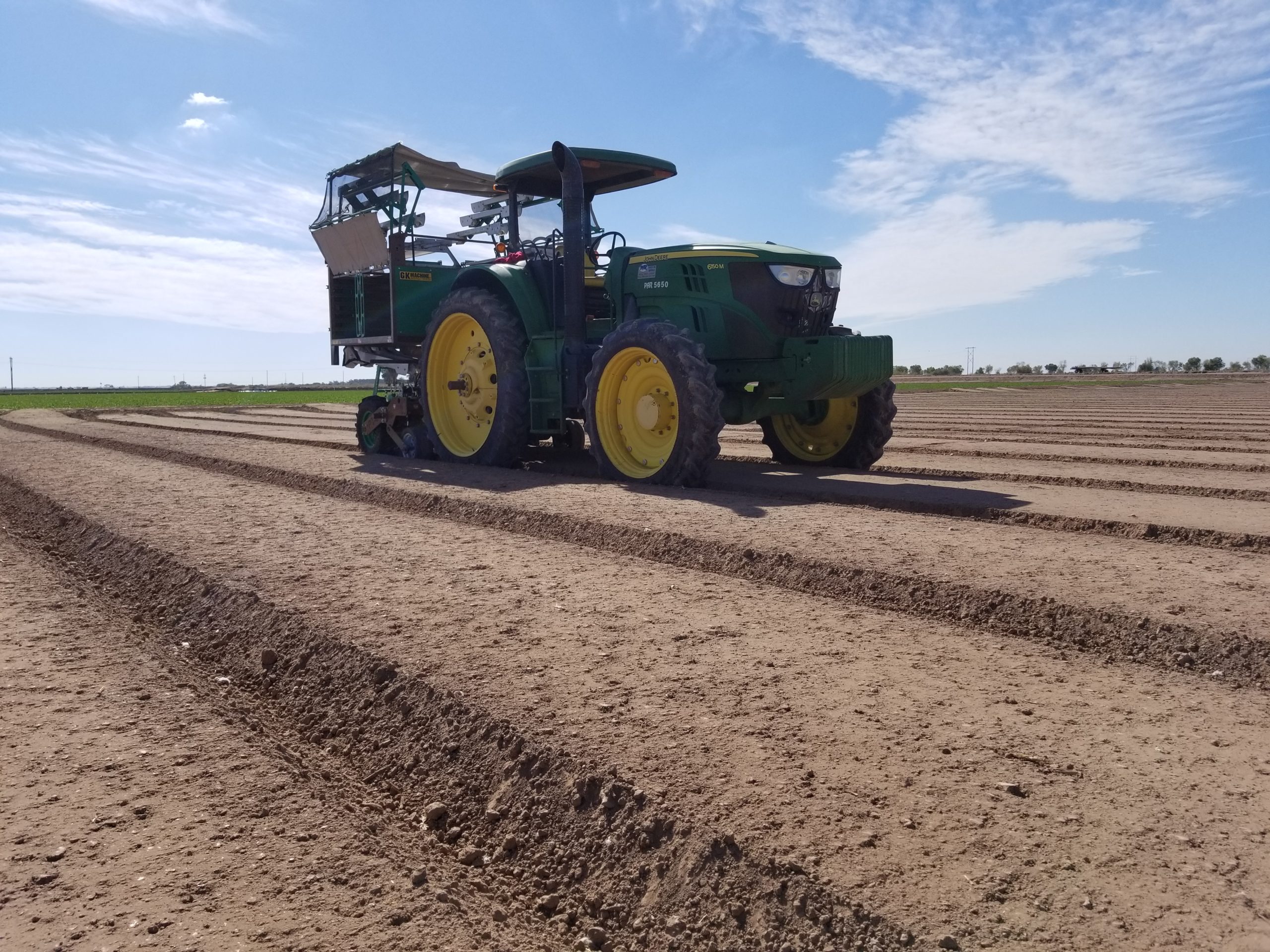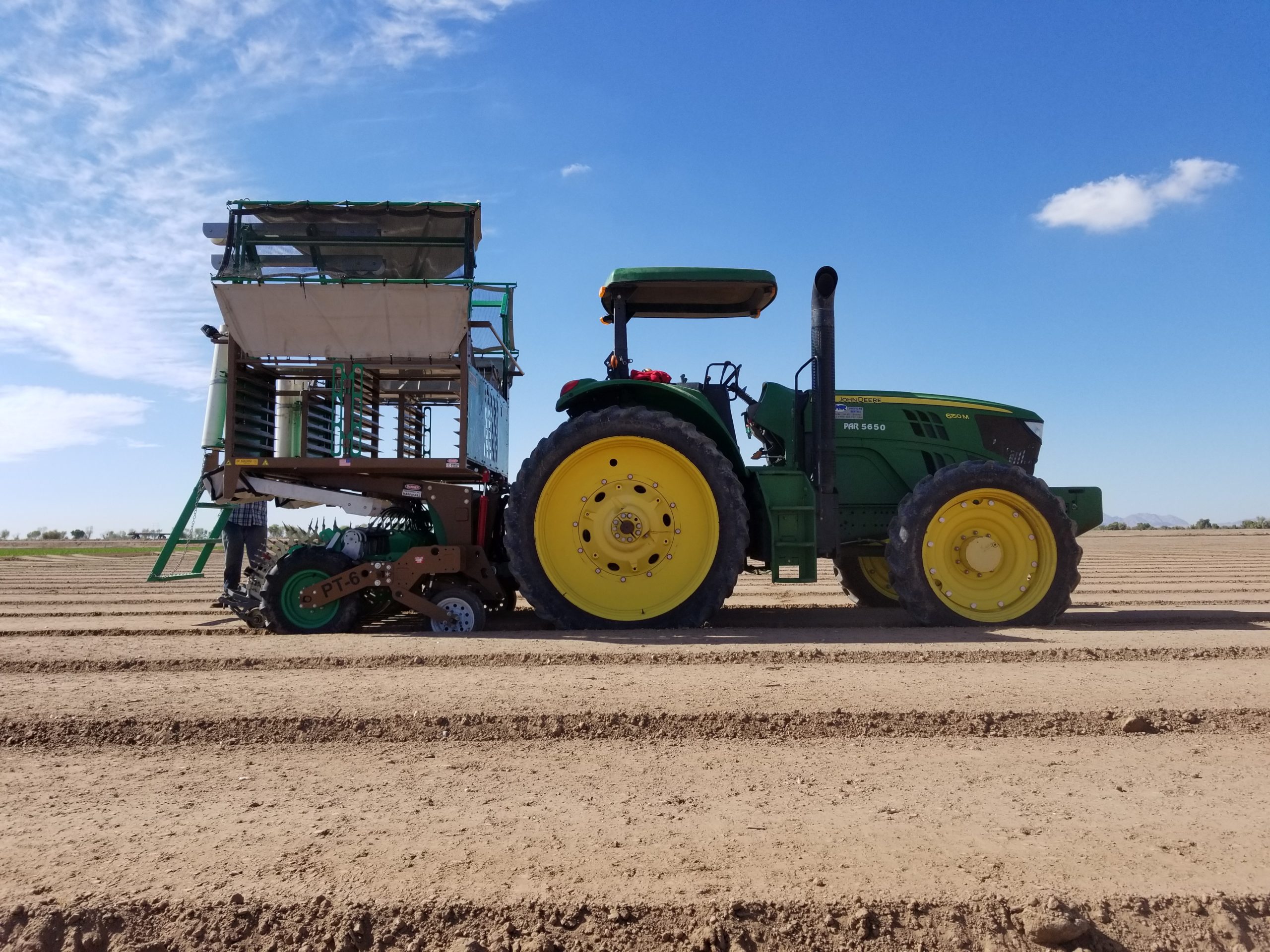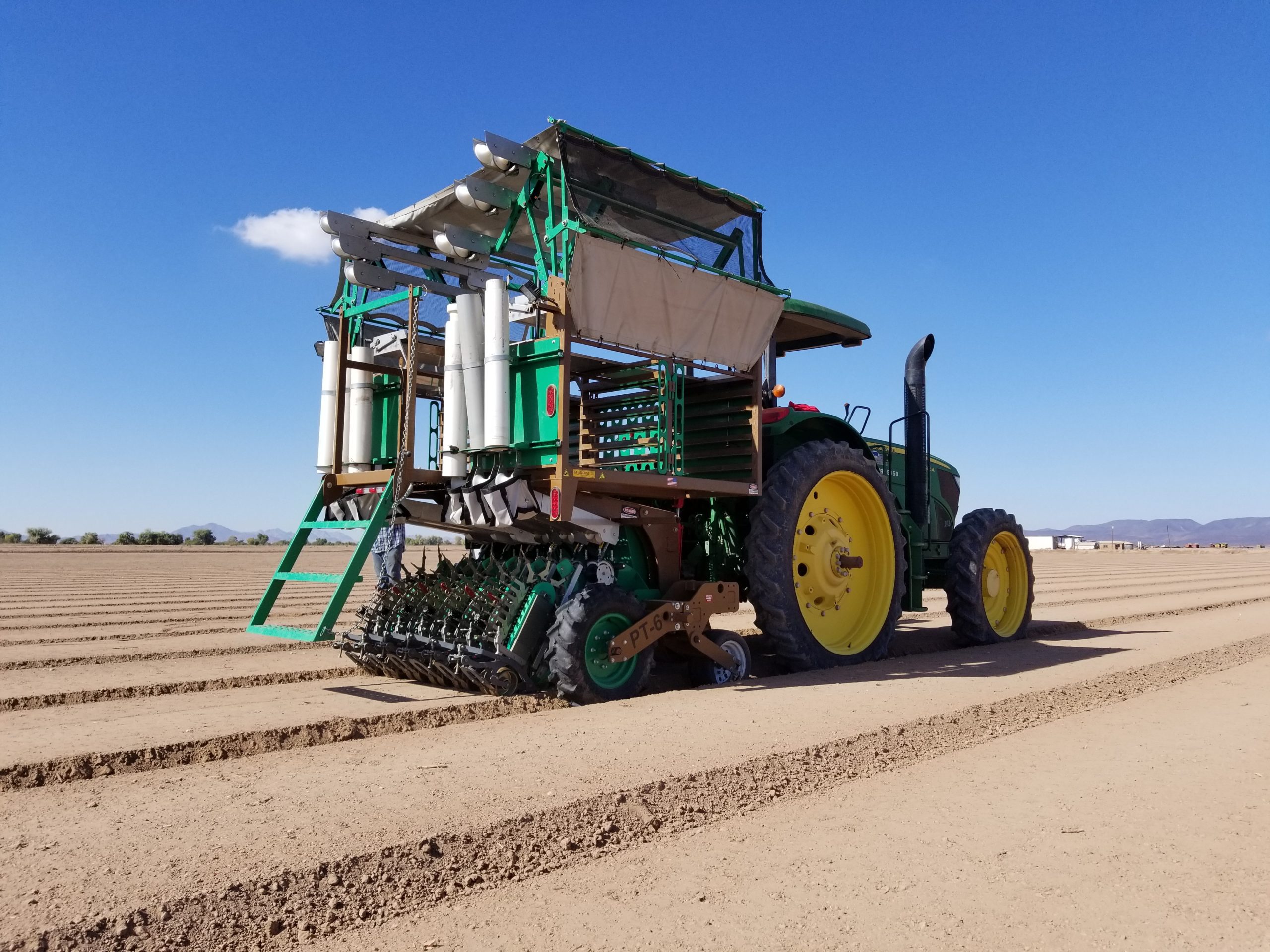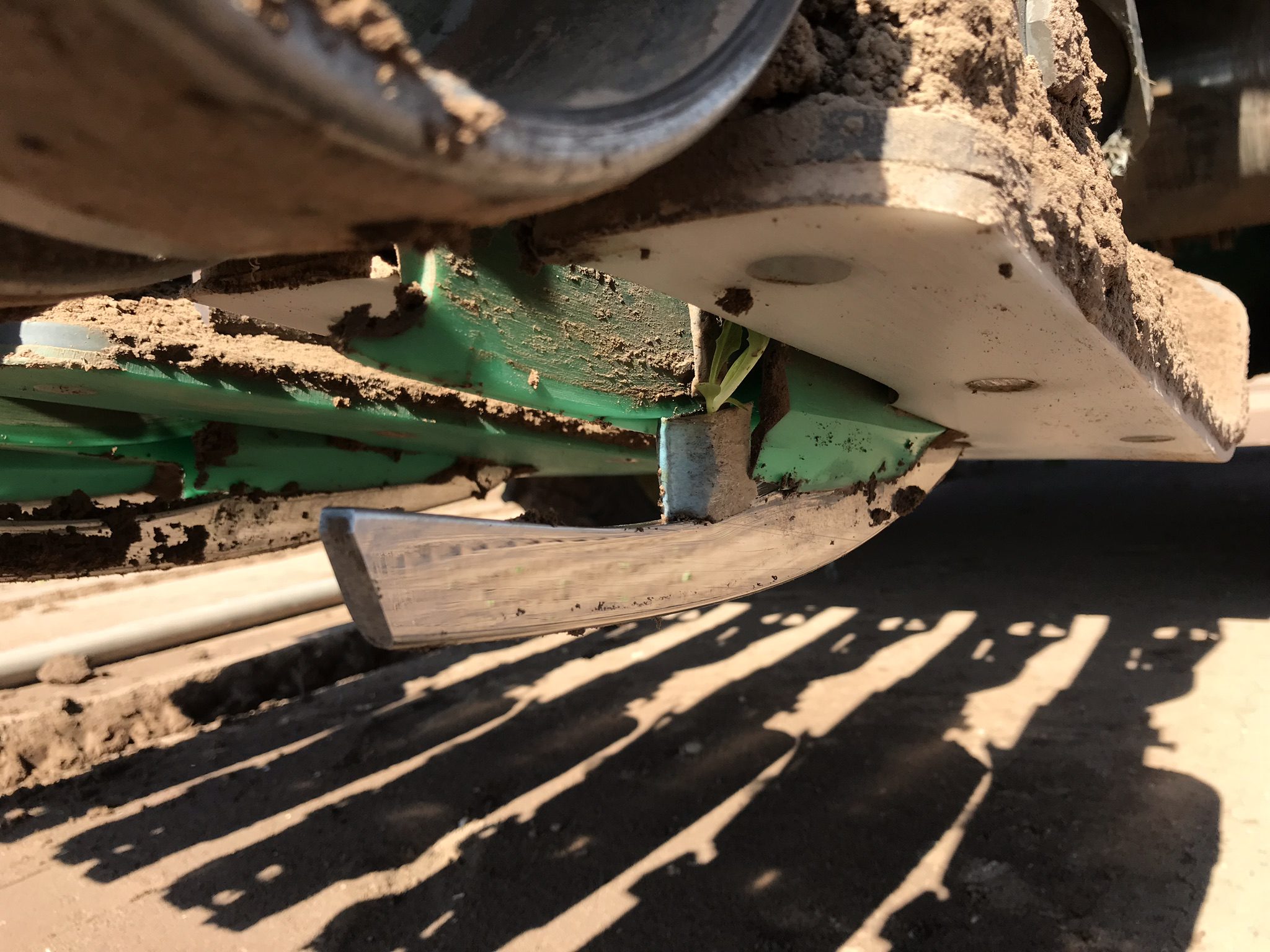 PlantTape bins are designed to provide customers with an easy to use transportation solution for moving plants from the nursery to the field. Customers can purchase bins as a kit to save on freight and construct on their own or buy a prefabricated bin ready for use. With each bin holding 108 PlantTape trays, they have a maximum capacity of 90,720 plants per bin. Field logistics and handling of plants are made easy by having forklift access from all 4 sides. Utilizing a modular, bolt together design, individual bin components can be purchased to replaced damaged parts.