Drying Kilns for Cannabis and Hemp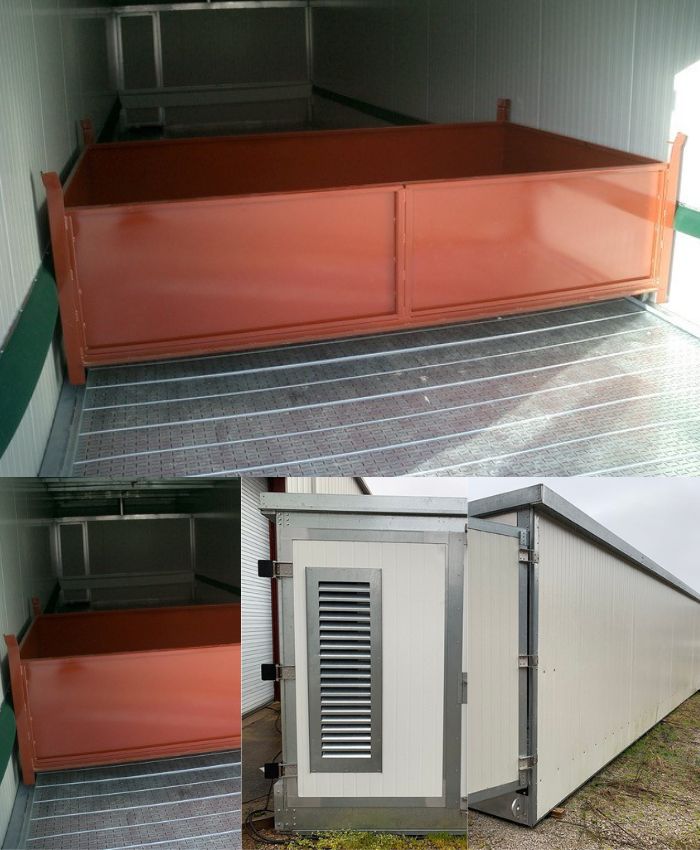 Drying kilns for Cannabis and Hemp
With having combined decades of experienced years drying and curing tobacco, ginseng, and herbs compressed baled hay, wood – wood products and grain drying solutions, Mabre kilns have been re-designed specifically to dry "world- class" cannabis and hemp flower.
Handling and drying large amounts of product can be an overbearing task if the proper drying facility is not in place. Mabre kilns will save labor and drying costs with reduced energy consumption.
Mabre kilns have full galvanized aeration flooring with Mabre's "dynamic pressure-flow adjustment" which is priority importance for a consistently dried and cured crop.
The Proven Solution For Cannabis Odor Control
Odor is a big deal in some jurisdictions and with the amount of volume biomass in the kiln, it can emit a strong odor for some folks.
​Mabre is an Italian company that has always worked hard on the way of innovation and improvement of its products for over 40 years. Thanks to the constant attention paid to the feedback and the reaction from customers all over the world. Mabre is able to meet the most different technical requirements due to the most different climatic and environmental conditions in which its products were used.
Use of the best materials available on the world market, extensive automation in the component production, quality control in all phases of the manufacturing process with final testing of our products' performance, make Mabre a brand that guarantees high and constant quality and reliability.
Mabre is proud to present it's products to the North American market.